Democratic Nominee for Maryland Gov. Wes Moore tours Ocean City, talks policy proposals for Eastern Shore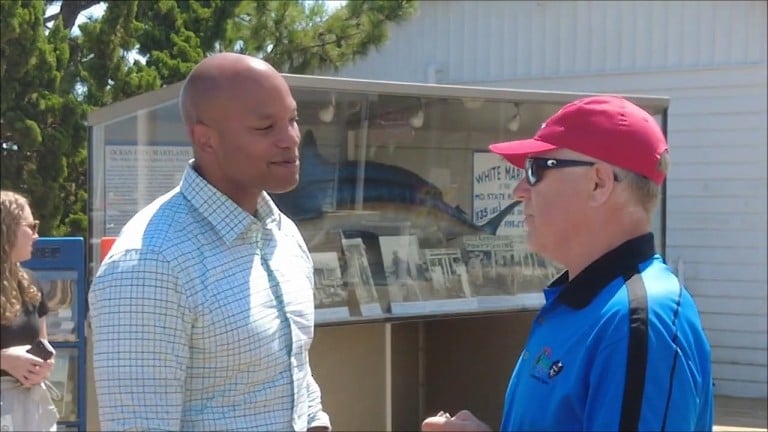 OCEAN CITY, Md- With the Maryland Association of Counties convention underway in Ocean City politicians from across the state flock to the eastern shore to meet, discuss and highlight their platforms. 
Democratic Nominee for Governor Wes Moore joined Ocean City Mayor Rick Meehan for a tour of the boardwalk, discussing the struggle for tourism, small businesses, and the opportunity for growth in the town.
Moore defeated former DNC Chair Tom Perez and current Comptroller Peter Franchot for the nomination.
"Maryland has greater opportunities and advantages than our neighbors and we have to sell those to not only build growth here but to get people to come and vacation here and move here," Moore said.
Small Businesses Solutions
Moore tells 47abc, that as a small business owner, he understands the challenges of launching and maintaining businesses. He says as Governor he wants to increase support from the state.
"What our small businesses can expect from us is we are going to work with local jurisdictions to help them deal with the massive red tape that they face such as permitting which can be a massive roadblock, and by doing a better job increasing capital available to them to grow here in our state," Moore said.
He tells us, that the state has a thriving tourism industry, and it's a growing sector he hopes to promote if elected as Governor.
"So much of the growth that we have seen has been and is going to be tourism based so it means our restaurants and hotels and hospitality are key for more growth," he said.
Farming, Fishing and Environment
He tells us for the shore those leading industries he hopes to give targeted aid to include the hospitality and restaurant industry as well as watermen and farmers.
"For farmers, they are seeing risings costs and of course, these are small family farmers and we want to make it so they can continue their livelihoods that are key to the identity of the state, having this industry and to prop out our local economy too, as well as working to increase safety conditions," he said adding "Our ability first to understand how many employees these bring but then provide economic support to be able to give their livelihood a chance to grow and thrive and be featured in our economy is something we are going to prioritize."
Moore tells 47abc, that supporting these industries also ties into responding to environmental concerns, including climate change, and the health of the Chesapeake bay.
"We have to do a better job supporting our environment," Moore said, citing a recent MDNR report that found a decrease in female and male spawning populations in the Chesapeake Bay.
"That drop is something we as a state have to take seriously as those don't just have historical and climate implications but financial implications for our state," he said.
Breaking Through To Voters 
Moore tells us that he understands voters are just now meeting him as a statewide candidate and hopes to point people to his record to understand his values.
"I am a veteran, I lead soldiers in Afghanistan in the 82nd Airborne, I am a small businesses owner and grew that business in Maryland I know the challenge," he said adding "Something I learned that has stuck with me since I was 17 years old in the military was the mentality of leaving no one behind that's been the cornerstone of our campaign and the kind of governor I plan on being, that leaves no region or community or part of the state behind, we are here in the shore we are gonna be back, and I will be back as Governor."
Moore is set to face off against Republican Dan Cox in the November General Election.