BREAKING | Severe weather impacts areas of Salisbury, causing damage and outages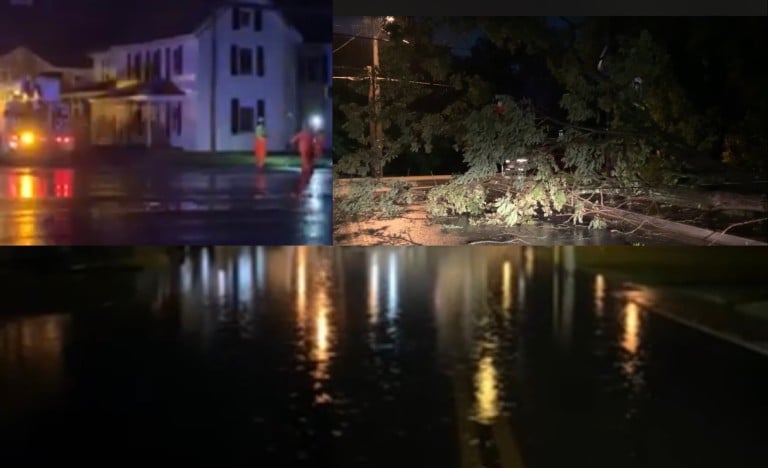 SALISBURY, Md. – Severe thunderstorms and strong winds tore through Salisbury Monday evening causing widespread damage and power outages.
The storm rolled into the area in the early evening hours Monday and brought with it significant straight-line downburst winds as a result of storms interacting with the hot and unstable airmass of the heatwave.
Delmarva Power reported multiple clusters of outages in downtown Salisbury with upwards of 1,300 customers affected. Even our television station has been affected as we lost power early in the evening on the downtown plaza. Countless traffic lights across the area were down as a result of the storm.
47 ABC's Chief Meteorologist Rich Wirdzek sprung into action, canvassing areas of the west-side of downtown Salisbury where instances of storm damage were evident in the form of fallen trees, debris, and severe flooding. Just outside Perdue Farms off Route 50 the road was nearly impassible with several feet of standing water.
On the corner of Delaware Avenue and Route 50, there were several fallen trees and surrounding roads were littered with debris from the storm. At least one utility pole had to be replaced as crews worked nearby to restore power to the area. You can view footage of the damage on our Facebook Page.
Stay with 47 ABC for more details on regional damage as a result of the storm.