President Biden hits record low approval as Democrats head into mid-terms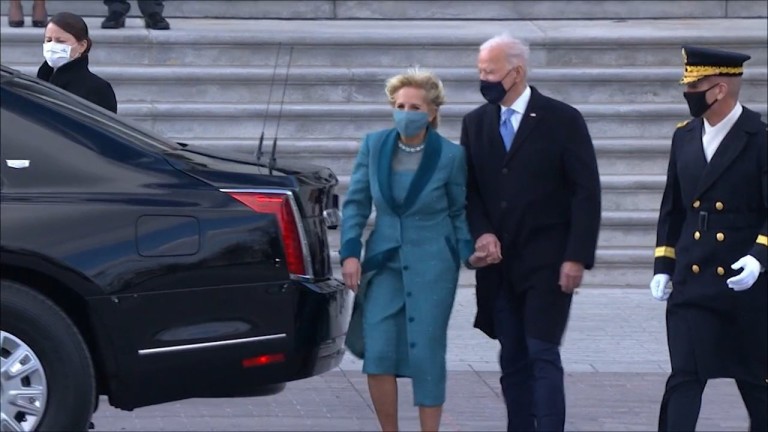 SALISBURY, Md- President Biden's approval rating is at a record low for his term, with recent polling showing the President has a 39 percent approval rating.
Stalled legislation, high gas prices, and inflation are key issues taking a toll on the president and Democrats running for office this November according to polling.
Salisbury Chamber of Commerce President Bill Chambers says a key driver of inflation were President Biden's relief packages, but the measures were necessary given the conditions at the height of the pandemic.
"For those that want to take pot shots at the administration, what they did was required and kept your neighbors employed," he said adding "the federal and state relief packages saved untold numbers of businesses and organizations and nonprofits."
Chambers says the measures helped prevent a much different economic forecast, but the aid heated up the economy and spending at a rate higher than demand could keep up with, causing the record inflation. He says that inflation is driving the record low polling.
"It's born out of a level of frustration we knew the business community knew throwing trillions into the economy was potentially going to back and it has with raging inflation," he said.
  Delaware State University, Director of Political Science, Dr. Sam Hoff says the negative sentiment comes at a tough time for Democrats, as mid-term elections are often a rejection of the party in power. 
He says the Democratic majority in the House of Representatives is particularly vulnerable.
"Democrats have less than 10 seat advantage and of retirements, dem retirements outnumber republicans 2 to 1," he said. 
Hoff believes Biden tried to appease both the progressive and moderate wings of his party, and with Build Back Better and Voting Rights stalling in the senate, and the Afghanistan withdrawal, both are equally disillusioned with the administration.
He says Democrats need a clearer message if they want to win.
A message that Maryland 1st district Democratic Candidate Heather Mizeur believes she has, as she challenges incumbent Andy Harris this November.
She says her campaign is focusing on the impact that Biden's infrastructure will have and how Harris voted against the measure.
"This means rural broadband and bridging the electronic divide, money for electric fleets for school buses, and money for Salisbury's port which is the state's second-busiest but rarely gets funding or support behind Baltimore," she said.
She says the Eastern Shore is in a unique position to benefit from the spending, and her campaign focus is to show voters where that investment will make a difference in their lives.
"Of the five of the rural counties that have priority funding opportunities four of them are in the 1st congressional district," she said. 
She says, her party does need to address inflation and tell voters they can reverse the worst outcomes to find success this November, pointing to her push for Maryland to suspend its gas tax and her advocacy for a federal gas tax holiday.
"as long as we continue to reflect back to voters that we can have a plan for all of this and are incorporating their concerns into the proposals we advance they are responding strongly," Mizeur said.