Fed raises interest rates: What that means for local housing prices & businesses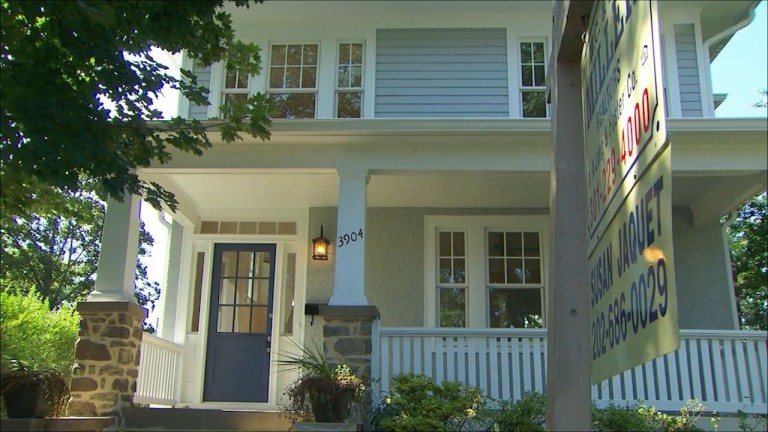 DELMARVA- With the Federal Reserve raising interest rates in an effort to combat record inflation, debt has once again become more expensive.
According to the reserve, the higher prices on borrowing will lead to a slow down in spending, allowing inflation eventually to fall.
For the housing market and home buyers, that means a hefty addition to the price of any home loan, and rising rates mean refinancing a home becomes less feasible.
Shawn Hunt of Mclean Mortage tells 47abc, the short end of the rate hike stick will be felt the hardest by first-time homebuyers.
"Rates have been going up where we are in the 6 percent interest range, which is up from 3 percent last year, and first-time homebuyers are impacted, by a 20-30 thousand dollar swing even up to 50 thousand dollars in some cases compared to where rates were," Hunt said.
He says while the Federal Reserve Rate doesn't affect the interest on housing directly, the two are correlated, with rates rising as interest debt goes up.
He tells us the lack of cheap debt for investments has led to less interest in housing as an investment, with government bonds now looking more attractive compared to market options.
He says that may be a boon for those who already own their home, as their equity is now more valuable. He tells us his firm has seen people taking advantage of that value.
"Home equity lines are becoming big again, and second mortgages but it all has to make sense," he said.
He tells us despite this advantage for homeowners versus home buyers, sales on new homes are still strong.
"Are rates affecting things, yes, but are people who still want to buy, yes," he said.
But that's not the case for restaurants, where increasing expenses for businesses, and customers being pickier with spending due to inflation.
Now the raised rates mean lines of credit for businesses are more expensive, while fewer customers walk through the door to help pay them, according to Dorchester County Chamber of Commerce President Bill Christopher.
"We have been telling businesses to the extent that they can to lock in lines of credit with rates for at least a year to get them through with a reasonable interest rate," he said.
But that only covers short-term lines of credit, for longer-term debts, Christopher tells us those interest rates are variable, and will as a result of the fed's actions.
"You're going to see some of the long-term debt go up, short term debt if they haven't negotiated is going to be higher and cost them more," Christopher said.
He tells us the forecast is not a death sentence for businesses but believes it's time for some to return to a pandemic era mindset, trimming the fat and removing any parts of the businesses that are not turning a profit.
He tells us that could mean cutting hours for staff, but he tells us with staffing shortages businesses have limited options without risking losing the workers they already have.
"You may see them cut back on staff cut bac hours and curb expenses in any way they can," he said.
Christopher says the rate hike may prove necessary, and letting inflation run wild could hurt businesses even more.
"It's a lose-lose for the fed because you let inflation go no one can afford to buy things or pay workers, but here all the costs are going up and it's not a pretty picture for businesses just coming out of covid," he said.