Businesses learned how to work with Offshore Wind during conference in Downtown Salisbury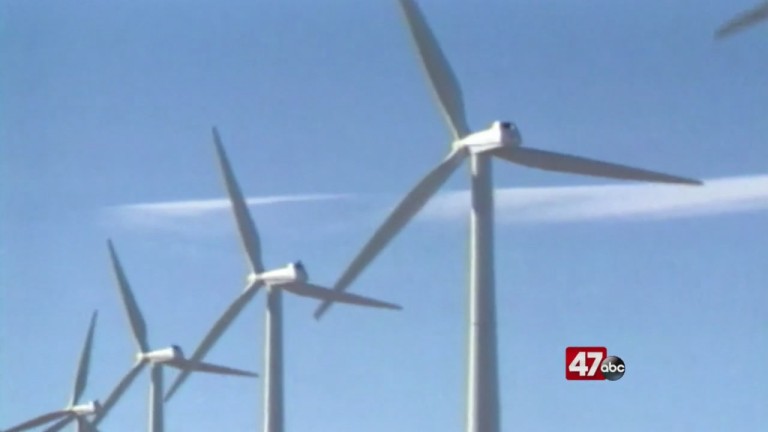 SALISBURY, Md-
Businesses across all different sectors, from welding to shipping met in Salisbury Wednesday as part of the Foundation to Blade Event.
Their goal is to find out how they can fit into the 1.5 billion dollar future of Offshore wind on Delmarva.
"We need to expand the supply chain expands the expertise and a lot of that expansion and development will happen here on the eastern shore," said Maryland State Director of the Business Network for Offshore wind Sam Salustro.
As part of their Foundation To Blade conference, different industries including welding, job training logistics and safety training organizations got to network and see how their respective businesses fit into an Offshore wind development timeline, and where each would play a pivotal role.
"This is a massive public infrastructure undertaking," Salustro said adding that all kinds of companies could fill a role in developing and maintaining the clean energy infrastructure.
For Bob Hendricks of the Lower Shore Workforce Alliance, the conference was a chance to see what kind of jobs the planned turbines would create, and how he could match skilled employees with potential hiring companies.
"We want to prepare the local workforce to meet the needs of the industry," he said, adding "what we are looking to identify is are the types of jobs and the timelines for which certain types of jobs will be available."
He tells us his main focus will be on filling positions for wind turbine technicians who would maintain operations once a potential project was operational.
But its not just hiring the conference was aiming to boost, also networking between companies with an established and skilled workforce, and companies that offer training for their new responsibilities in an offshore wind environment.
"For Foundation to Blade we are looking for those networking contacts where we know these people will require training which he offers in the area,' said Acron training director Kevin Mathews.
Mathews tells us specific certification and safety training will be needed for those working miles away from the coast on sight and on land to construct, run and maintain wind turbines, which Acron offers. He tells us he even offers training for those who may become stuck in the water for long periods of time, at a test course at a nearby lake.
He tells us companies for offshore wind have been approaching Acron directly for at least two years, but as more workers and companies enter the fold, the conference represents a new opportunity to find clients.
Salustro tells us the type of education and information at the conference can help encourage more companies to get involved and learn from each other as projects become closer to getting underway for additional offshore turbines, representing careers for years to come.
"A lot of those jobs will be localized here because we are so close to where the project will be built and a major hub for the workforce and companies that our doing the operations and maintenance work on these projects for 2 3 decades," he said.