Maryland State Police airlift sick crewmember from tanker ship in Chesapeake Bay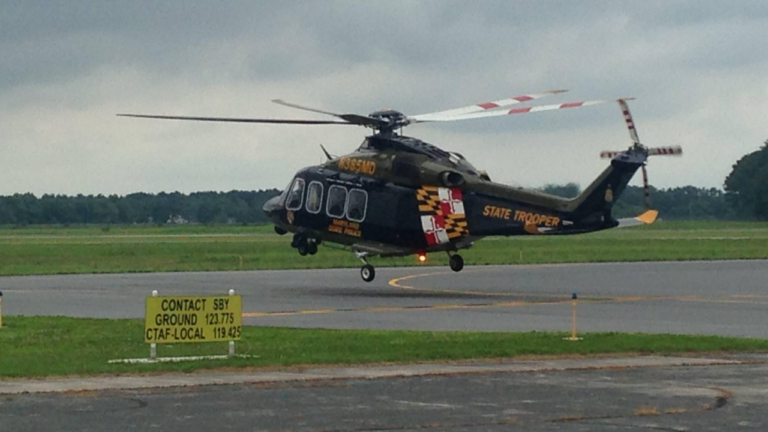 KENT ISLAND, Md. – Maryland State Police airlifted a tanker ship crewmember after a medical emergency. Police say the Chem Jupiter ship was traveling in the Chesapeake Bay from Baltimore.
The Chem Jupiter is a 462-foot oil/chemical tanker ship flagged out of Liberia. Police say around 8:45 a.m. Wednesday, the ship was near Bloody Point when it sent out a request for the airlift. The patient's condition stopped the patient from being put on a smaller Coast Guard vessel.
MSP Aviation Command Trooper 6, based at Easton Airport, found the ship moving north at 12 knots. The helicopter crew coordinated a delivery point with the Coast Guard and the ship's captain. Police say a trooper/paramedic was lowered onto the ship's deck from the helicopter, and put the sick crewmember in a harness. The trooper/paramedic and crewmember were lifted together back up to the helicopter.
Once the trooper/paramedic and crewmember were safely loaded into the helicopter, they flew to Anne Arundel Medical Center in Annapolis.