Crisfield Celebrates National Hard Crab Derby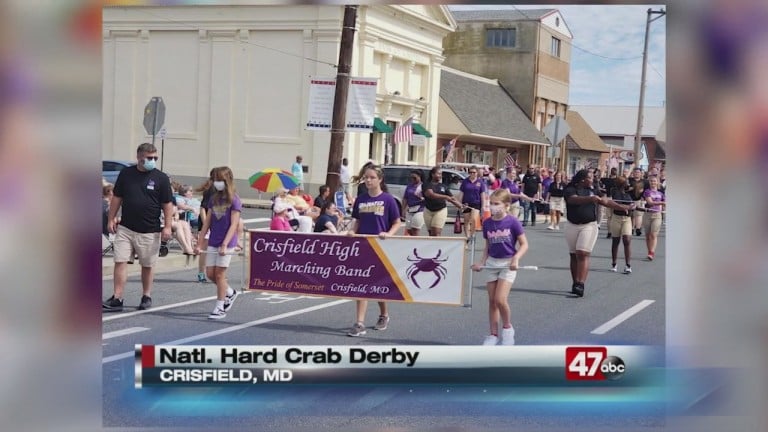 CRISFIELD, MD-  Crisfield's 72nd National Hard Crab Derby kicked off its headline Hard Crab Race on Saturday in Sover's Cove Marina.
The event had been cancelled last year due to the Covid-19 pandemic.
The event featured a unique crab-themed festival that features crab races, crab cooking picking contests, with vendors selling a variety of crab-based goods, and live entertainment.
A crab parade across the streets of Crisfield saw people marching with carb signs and memorabilia to celebrate the event.
The headline event was the National Hard Crab Derby Race that saw fifty live crabs dropped from the  'Crab Cake Track' onto an inclined wet flat surface pitched at an angle to see which crab could make it the furthest down the board and be crowned the winner.