Ocean City Fire Dept. helps rescue seven people off burning boat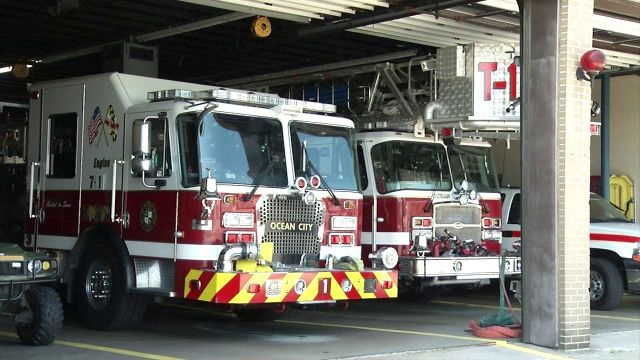 OCEAN CITY, Md. – Seven people are back on dry land after having to be rescued from a boat fire. The Ocean City Fire Department says they were called to the inlet against the South jetty for a boat fire around 5:15 a.m. Sunday.
When firefighters arrived on scene, they say they could see seven passengers on the boat. All seven passengers were pulled from the burning boat by another civilian boat that was nearby. OCFD says none of the passengers were injured in the fire.
The United States Coast Guard set up a perimeter around the scene while it was cleared. The cause of the fire is under investigation.