Supreme Court ruling against NCAA clears the way for 'extra benefits' for students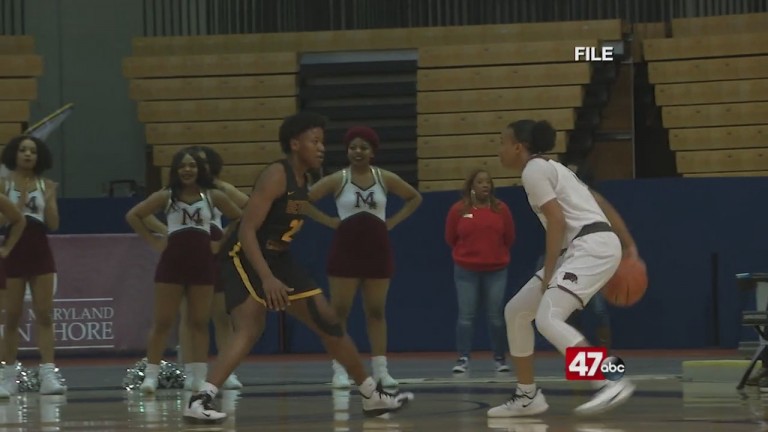 The ruling was directed at division one schools, but the results of the ruling affect division two and three schools, specifically with the lifting of the ban on student athletes receiving 'Extra Benefits' .
Student athletes couldn't accept paid internships, school-funded technology for class or  study abroad under the broad NCAA guidelines, which were seen as violation of the amateurism value that underpins the root of the NCAA's 110 year practice of not compensating student athletes.
'It's a crack in the amateurism foundation of the NCAA," said University of Maryland Eastern Shore Athletic Director Keith Davidson when describing the ruling.
Davidson says that even if the NCAA ruled athletes needed to be compensated, smaller institutions like UMES doesn't generate the kind of revenue to support cash payments.
He believes what the ruling does allow, is for those 'extra benefits' to be administered to student athletes at UMES.
"The best way we can try and help them is to fill that gap between cost of attendance, between room board tuition and fees, all of those things that go into being a college student outside of that initial benefit of a full scholarship," he said.
The scope of what can now be offered to students is wide, including transportation, extra meal plans for students and even university bought technology that student athletes could use in classes.
"Academic expenses, computers, internships, making sure they have housing for those programs, how do we get them there and assistance with matriculating it's what we can do for them," he said.
UMES is able to provide those services because the school offers full ride Athletic scholarships, but for schools don't like Salisbury University, the Supreme Court ruling changes very little in their department.
"We aren't really affected because we aren't in those power 5 conferences with large sums of money being generated," said Salisbury University Director of Sports Information Cyrill Parham.
He said what the ruling does change, is the climate around compensation for student athletes, including Name and Likeness Rights that have traditionally been written to prevent student athletes from monetizing their status on collegiate athletics teams.
" I could see in a couple years it affecting students here at Salisbury university when it comes to 'hey I have a good social media following I can use those images and make money of my twitter or TikTok pages,'" Parham said.
Both Parham and Davidson say they expect rulings on Name and Likeness Rights to come in from lower courts and legislation from state and local governments in the coming years.
Davidson believes it will lead to a more equitable system, particularly in Division 1.
"At the end of the day when the dust settles college athletics is gonna look more like it does here at the University of Maryland Eastern Shore," he said.