Pride Flag Raised in Downtown Salisbury to Celebrate Pride Month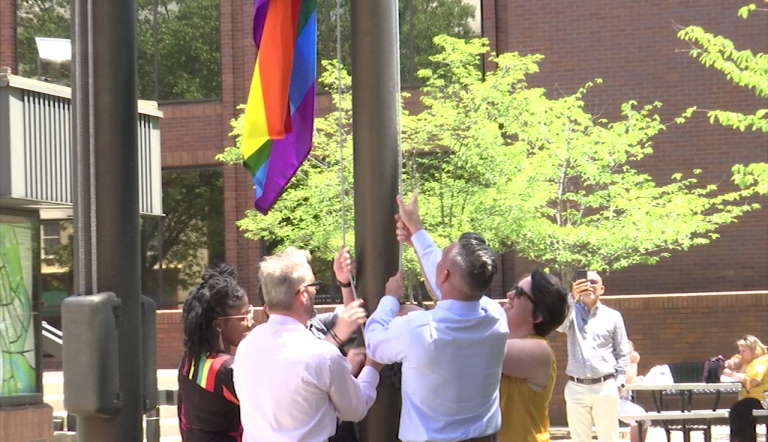 SALISBURY, Md. –A Pride and Progressive flag were raised on Tuesday June 1st in downtown Salisbury, to commemorate the begining of this year's Pride month.
LGBTQ advocate group PFLAG organized the flag raising, which took place infront of the government building.
"We are so thrilled to be able to do this in person I'm ecstatic," said PFLAG Executive Director Mark DeLancey.
PFlAG will be offering safe-space training classes to local businesses during the month of June, to help them be better allies to the LGBTQ community.
"We will work with local businesses non-profits a like. to help them understand better what it means to be LGBTQ and to serve their community as a business or organization at large more effectively and as a whole understand the needs as these groups coming into their businesses," he said.
DeLancey says he hopes the event along with programs like training  uplift LGBTQ youth, and show that they have love, support,  and resources.
Things he said  didn't exist, when he was coming out 40 years ago.
"There was no role models, there was no place there was no people for you to emulate, and I hope I can be one of those people that people look forward to and emulate," he said.
DeLancy told 47ABC that next year's Pride month celebration would feature a parade through downtown Salisbury.
It would be the first in Salisbury history.