Ocean City Fire Department hands out bike lights to boost traffic safety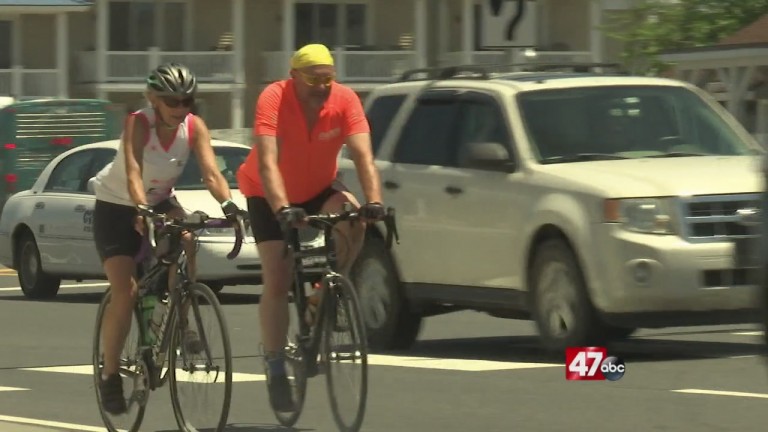 Ocean City, Maryland- The Ocean City Fire Department is distributing free head and tail lights for bike riders in a bid to boost traffic safety on Ocean City's roads.
The lights are meant to be attached on the front and rear bars of the bicycle, with the white lights in front and red lights in back.
The lights offer two modes, with flashing and static light to alert pedestrians, other cyclists and vehicles of the cyclists presence on the road.
They say the lights are especially important for seasonal laborers who may be commuting to and from the beach by bike during the early morning and late at night in low light conditions.
"Absolutely without question it has reduced the number of injuries as well as any pedestrians being hit by bike or vice versa or a vehicle hitting a bike," said Ocean City Fire Chief Richard Bowers.
Bowers says they will be handing out the lights outside of the stations, free of charge to people interested in adding them to their bicycles.
He says the lights are an important addition for safe riding, but the best thing to do to avoid an accident is practice good spatial awareness and to obey traffic laws.