Business community looks back, thinks ahead at 2021 Southern Delmarva Economic Forecast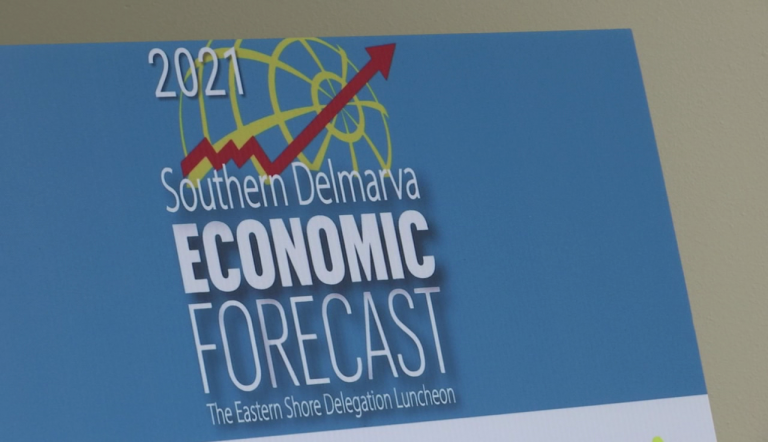 OCEAN CITY, Md. – The local business community spent Wednesday morning reflecting back on the challenges they faced during 2020. But their main focus was looking ahead, and working together to come up with ways they can stay afloat as the COVID-19 pandemic continues. "We have a long way to go. When you talk to the business community, while some sectors have done very well, not only in recovery, but during the pandemic, the rest of them are still struggling," said President and CEO of the Salisbury Area Chamber of Commerce Bill Chambers.
Cautious optimism is what the business community says is going to be the theme for 2021 as they make their way through financial recovery amid COVID-19. They say the 2021 Southern Delmarva Economic Forecast could serve as a compass on that journey. "As we go through what I hope is the back end of the pandemic, the uncertainties still persist. They're not as great uncertainties as we saw at the beginning of the pandemic," said Director of BEACON at Salisbury University Dr. Memo Diriker.
Supply chain issues, encouraging people to want to get back to work, federal debt, and inflation are are some of the main issues the local business community navigated Wednesday. "Unemployment rates are dropping. But there are still tremendous labor shortages in the market, especially in the hospitality and tourism industry. Here we are in Ocean City, Maryland – the capital of tourism for the East Coast – and restaurants and retailers are struggling to find people to work," said Chambers.
Another thing local business leaders tell 47ABC will be a deciding factor in how well they do this year is vaccinations. Chambers says while more people are getting shots, it's the ones who are choosing not to who they're worried about. "What does that do to reopening? What does that do to mask mandates? What does that do to distancing requirements?" said Chambers.
Business leaders say an important thing to remember is that financial recovery here on the Lower Eastern Shore might take a bit longer than it would in a major metropolitan area. They say that's because rural areas typically don't have larger industries, like technology or manufacturing, to help them bounce back faster. "Many a time when something happens nationally, or even internationally, eventually the ripple effects come to the shore. On the shore we have a few different economic factors that we have to be aware of," said Dr. Diriker. "We have to deal with them just a little bit later, and we are somewhat more insulated than the rest of the nation."
But Dr. Diriker says maintaining the hope that people will continue supporting the business community is also key. "There's a little bit of pent-up demand to do something and do it differently. People are ready to, maybe not go back to normal, but become part of the new normal," said Dr. Diriker.
Even though COVID-19 brought challenges to the business community they've never seen before, Chambers says another thing it brought was unity. "The one thing this pandemic has done is bring business sectors together in a way that I don't think anything else could, even in a recession economy. We all have something in common in this, and that is the horrible disease that we call COVID-19," said Chambers.