Montgomery Co. court ruling could have big impact on Eastern Shore poultry industry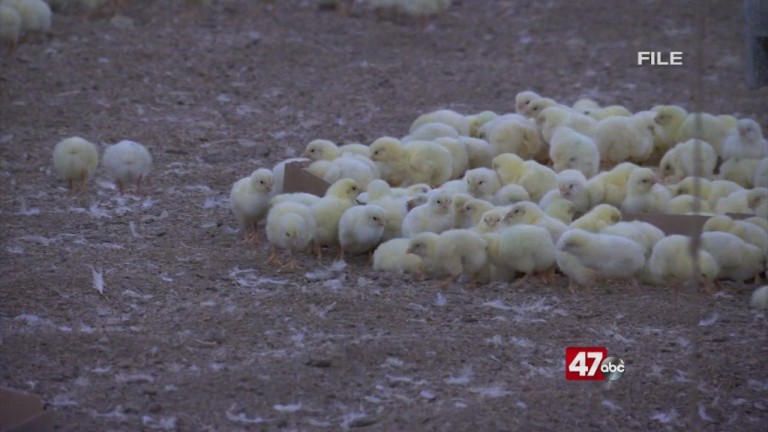 MARYLAND – Montgomery County Circuit Court Judge Sharon Burrell sided with Assateague Coastal Trust in a lawsuit that's being going on since last year. Now, the Maryland Department of the Environment (MDE) is required to regulate ammonia that is released into the air from poultry production.
Assateague Coastal Trust Executive Director Kathy Phillips says the state's regulations aren't strong enough. "It's great on paper, but if it's not being monitored – if the state is not actually monitoring the pollutant loads from these permits that they're issuing – then we don't know," said Phillips.
But here's the catch: Judge Burrell ruled the initially airborne ammonia should be regulated as a water pollutant. That's because it falls into waters protected by the federal Clean Water Act. "When you have these millions of pounds of excess nitrogen in the form of ammonia, that's where you have algal blooms, depleted oxygen in waterways," said Attorney David Reed with Chesapeake Legal Alliance.
As Reed explains, the Clean Water Act sets the national threshold for how strong regulations are. But he says states are invited to be even more strict. "The Maryland General Assembly accepted that invitation by passing water pollution control laws that included gaseous emissions like ammonia," said Reed.
While environmentalists may be celebrating, the poultry industry on Delmarva says this is just another burden they have to carry. "MDE would need to go back to the drawing board in creating their CAFO permit, including some aspects of ammonia, and basically being able to measure ammonia," said Executive Director of the Delmarva Chicken Association Holly Porter.
Porter tells 47ABC the closing of this case opens up endless questions about how farmers are supposed to measure and regulate ammonia emissions. The question that comes after that, Porter says, is how much all of that will cost. "They're not going to see a return on investment if they're required to do more paperwork or have to install some type of equipment for measuring ammonia," said Porter.
Porter says farmers and poultry companies alike are trying their best to maintain best environmental practices. She says it's a challenge to balance environmentally responsible operations of a Concentrated Animal Feeding Operation (CAFO) with a budget. "There's already very thin margins when it comes to raising chickens. These are additional costs that will have farmers having to decide whether or not they want to move forward," said Porter.
But Phillips says that's where larger poultry companies are going to have to step in. "I don't want to see that cost put off on the grower or on us, the taxpayer. That's something where the industry itself has to come on as a good neighbor partner," said Phillips.
Meanwhile in Annapolis, the MDE says Maryland has long been on the national forefront when it comes to environmental regulations and CAFOs. In a statement, MDE spokesperson Jay Apperson wrote, "Maryland's CAFO permits are among the strongest in the country, and the Maryland program's effectiveness has been noted by the U.S. Environmental Protection Agency in its reviews. Maryland is also committed to protecting and improving local water quality and restoring the Chesapeake Bay. We are reviewing the court's decision."
Back on Delmarva, Porter says she and others in the industry are hoping the MDE will take another swing at the court decision. "Our hope is that MDE will appeal and that we will take it up to the next court level, and we'll have somebody else take a look at it as well," said Porter.
Reed tells 47ABC he and Assateague Coastal Trust are confident Judge Burrell's decision was the right one. Reed adds Montgomery County was chosen as the venue because of its proximity to MDE In Baltimore. Plus, Reed says Montgomery County has a "science and technology track of judges".