Two men charged after woman's body found in lake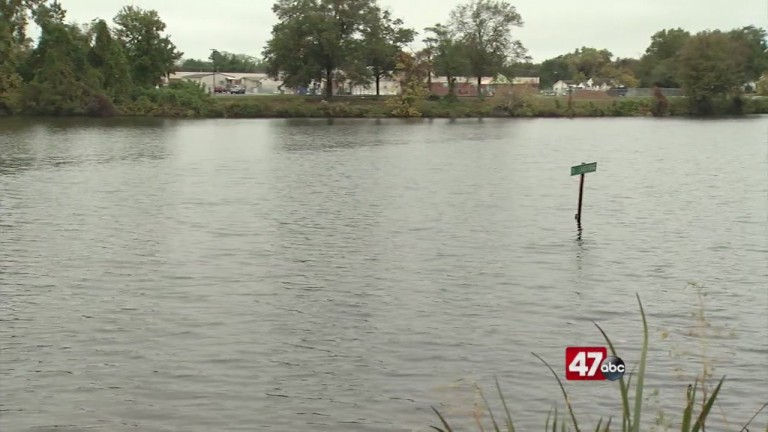 WICOMICO COUNTY, Md. – A typically quiet neighborhood in the city of Salisbury turned to utter chaos Sunday morning after a couple made a shocking discovery.
"A neighbor, I think, told us that there was a body in the water," said Secretary for the Johnson Lake Neighborhood Association, Lauren Hill.
A body that was later identified to be Trisha Lyn Parker. A mother to multiple children. Found dead. Floating in Johnson Lake.
"My first thought was oh my goodness, who's hurt? What do we do? Who do we contact? Who do we help?," said Hill.
The victim's death raised suspicions with investigators from the Wicomico County Sheriff's Office. And it didn't take long for them to identify their first suspect. 23-year- old Marquez Armstrong. The victim's boyfriend.
"There was little doubt in their mind that he was involved," said Wicomico County Sheriff, Mike Lewis.
After being taken in for questioning, police say Armstrong confessed to punching and choking Parker to death inside her home on Wyman Drive, following an argument over finances.
"They had been, I believe, been arguing over money. At which time she was beaten and subsequently killed," said Sheriff Lewis.
But this is when the story takes a shocking turn. Police say Armstrong also admitted that he had an accomplice. 18-year-old Corey Jones.
"The two of them disposed of her body," said Sheriff Lewis.
After questioning Jones, police say he also confessed. Telling investigators that he helped Armstrong dispose of Parker's body by putting her into a van and taking her to the lake, throwing out her clothes in a nearby dumpster, and then setting the van on fire with gasoline to get rid of any evidence.
"We recovered the burned out vehicle, the clothing. It's been a challenging case for all of them because of the different  crime scenes we had to process," said Sheriff Lewis.
And while the news of Parker's death is hard for many. Community members say they'll do whatever it takes to help the victim's family heal.
"We are devastated for her and for the family, and if there's ever anything that we can do, we would do it in a heartbeat," said Hill.
Both Armstrong and Jones were arrested and taken to the Wicomico County Detention Center where they were charged with a number of counts including 1st and 2nd degree murder, 1st degree assault, and arson.
The Wicomico County Sheriff's Office Criminal Investigation Division was assisted by the Salisbury Police Department. The investigation is still ongoing.