DSP say a man driving under the influence hit their Trooper car, while conducting a traffic stop Saturday morning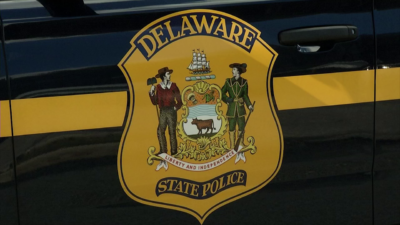 REHOBOTH, Del.- Delaware State Police are investigating a DUI involved crash that happened early Saturday morning in Rehoboth, where a man hit a Trooper car.
Delaware State Police said just after midnight 70-year-old, Gregory Brown, from Rehoboth Beach, was driving a 2005 Chrysler 300 on Old Landing Rd. west of Airport Rd.
Police said while they were conducting a traffic stop with their emergency lights on; Brown failed to slow down and move over and ended up side swiping the DSP Tahoe.
Police said the Tahoe was hit on the drivers door.
We are told the Trooper suddenly realized the Tahoe was about to be struck, with the Trooper being able to re-enter into the Tahoe, just before the impact.
Officers said as the Trooper was trying to re-enter the Tahoe, the drivers side Tahoe door hit the Trooper's leg.
We are told the Trooper was not injured.
Police said Brown was not injured from the accident.
The Chrysler sustained damage to the car's right front panel and had to be towed from the scene.
Police said Brown was charged with DUI and failure to yield/change lanes for a stopped emergency car.
Brown was issued a mandatory appearance to the Justice of the Peace Court for a later date.
The vehicle that was pulled over by the Trooper at the time of the accident was not involved in the collision.
The crash remains under investigation.