Unauthorized vintage tags on the rise in Delaware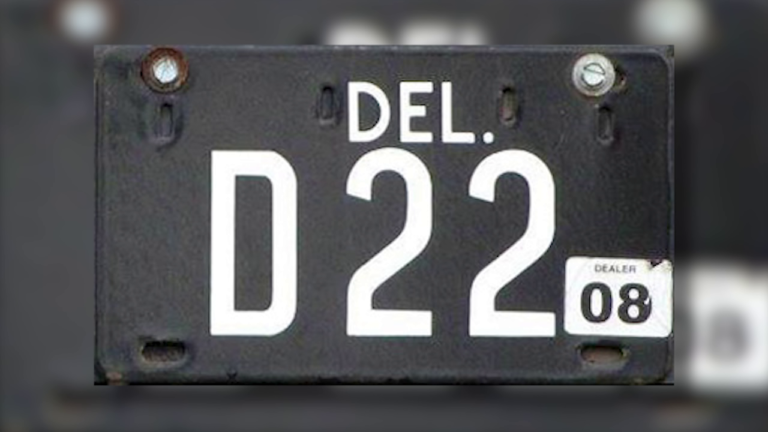 DOVER, Del. – Unauthorized vintage license plates are popping up all over the State of Delaware.
The plates are black and white and only feature numbers below 87,000. The tags look very sleek but now, some people are taking their license plate number and turning to online stores to get themselves one of these vintage looking collectibles.
DelDOT Spokesman C.R. McLeod said ,"You may have gotten a standard blue and gold Delaware plate and if it's number 1234567, you could take that number and go to one of these third party sites and say, 'Oh, I want to have this on a black and white tag.'"
The easiest way to spot an unauthorized tag is letters.
McLeod said, "If you see any letters, any type of vanity tag in black and white, that's a giveaway that that is not an authorized tag in the State of Delaware."
We're told it's important to have authorized tags because they help police in certain scenarios.
McLeod said, "Delaware and all states set specifications on reflectivity, the font style, the size of the numbers, to make sure that the plate can be visible and seen to essentially law enforcement officers in case on an issue on the roadway."
If you're ever caught with an unauthorized plate, you could face a fine.
McLeod said, "It is a law already on the books in Delaware where a law enforcement officer could cite a motorist for having an unauthorized tag for up to 50 dollars."
If you're still unsure if your license plate is legitimate or not, you can contact the DMV to ask questions or look at DelDOT's website to see the specifications of what is a legitimate license plate and what is not.