Swimming advisory explained; Fenwick's water quality improves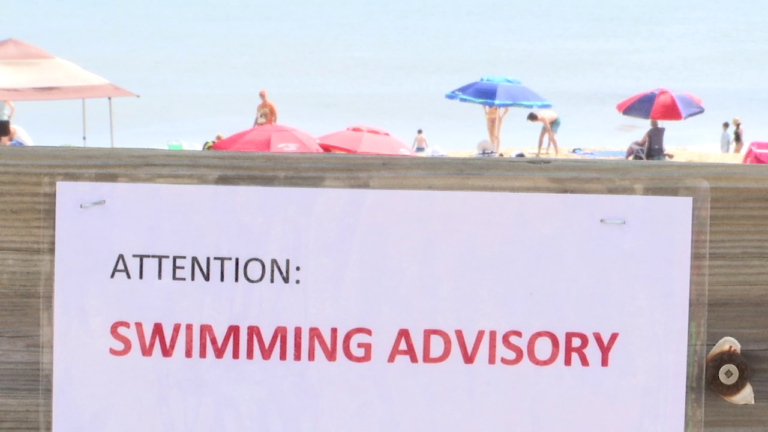 Thousands of visitors come to our coastal towns to relax at the beach.
But on Tuesday and Wednesday, Fenwick Island was warning beachgoers about a water quality advisory was in place from DNREC because of high levels of bacteria.
While it was lifted late Wednesday afternoon, earlier in the day bacteria measurements were above normal. According to DNREC, the bacteria originates from wildlife and increased rainfall can wash the bacteria near shore waters. A temporary problem but a big headache for vacationers.
One visitor, Phyllis Dault says, "Well this is our family vacation and we were going to sit on the beach, but now that I see that the bacteria levels are high we're probably going to leave."
But the warning didn't stop everyone since the beach wasn't technically closed, beachgoers could still splash around. So just how bad is the risk?
The Coordinator of the University of Delaware's Citizen Monitoring Program, Dr. Edward Whereat says, "It's an indicator that the water has a certain amount of fecal contamination but for most individuals with a reasonably healthy immune system there would be no effect. I would say there might be more reason for very young or very old people to take the advisory with more seriousness because young people and old people tend to have my sensitive or compromised immune systems."
So if you do find signs that say "Swimming advisory" at the beach, officials say you should pay attention. We're told you're likely to ingest a small quantity of water when swimming, so you should avoid dunking your head in the water. Beyond that, rinse your body as soon as possible.
But that's not the only area that saw some high levels. In Accomack County, Guard Shore in Bloxom is currently under a swimming advisory for levels higher than 700.