Health officials: First human case of West Nile Virus reported Del.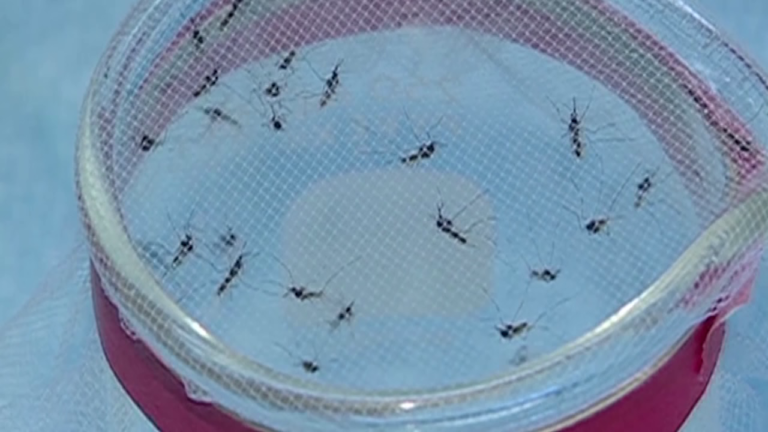 [gtxvideo vid="ESoXwtba" playlist="" pid="9FCH1Fwp" thumb="http://player.gtxcel.com/thumbs/ESoXwtba.jpg" vtitle=""]
On Wednesday, officials announced the first human case of West Nile Virus (WNV) in 2018 after they say a man tested positive for the virus in Delaware.
On Wednesday, the Delaware Division of Public Health says a 60-year-old Sussex County man tested positive for the virus. Officials report that the man was briefly hospitalized for illness in July. Health officials say the blood sample was tested and sent to the Centers for Disease Control and Prevention (CDC) for confirmatory testing.
Delaware health officials say WNV, a mosquito-borne illness, can become serious, and people should take precautions to avoid mosquito bites. According to the report, WNV and Eastern Equine Encephalitis (EEE) are transmitted by mosquitoes, generally in summer and fall, with a peak period for disease transmissions from mid-August to mid-October. Officials report that one in 150 people infected with WNV will develop severe infection. DPH says earlier this month, DNREC's Mosquito Control Section found Delaware's first EEE-positive sentinel chicken for 2018 in a station in Sussex County.
"With the appearance of this disease in a person, along with an accompanying increase of West Nile Virus in wild birds, we want to urge everyone to protect yourself and your loved ones from mosquito bites. These bites can cause much more serious health problems than just itching and discomfort. This is an early start to the transmission season for West Nile Virus, and it is concerning that we could see more cases this year in humans than in past years," DPH Director Dr. Karyl Rattay
According to the report, symptoms of severe WNV infection include headache, high fever, stiff neck, and/or tremors and muscle weakness. Officials say the elderly and those with weakened immune systems are most at risk.
Health officials offered the following tips for avoiding mosquito bites and reducing the risk of infection:
• When outside, wear shoes, light-colored long-sleeved shirts and pants. Mosquito netting can protect one's face and neck, and infants in carriages, strollers, and playpens. Mosquitoes are most active at dusk and during the early-morning hours.
• Use Environmental Protection Agency (EPA)-registered insect repellents. Follow the manufacturer's instructions for reapplication times.
• Do not use insect repellent on babies younger than 2 months of age.
• Dress your child in clothing that covers arms and legs. Do not apply insect repellent onto a child's hands, eyes, mouth, or on cut or irritated skin. Adults: Spray insect repellent onto your hands and then apply to the child's face.
• Prevent mosquitoes from entering the house by using screens and keeping windows and doorways tightly sealed.
To report suspected cases of human WNV, individuals should call the DPH Office of Infectious Disease Epidemiology at 888-295-5156.