Given's Farm educates the community about importance of watermelon farming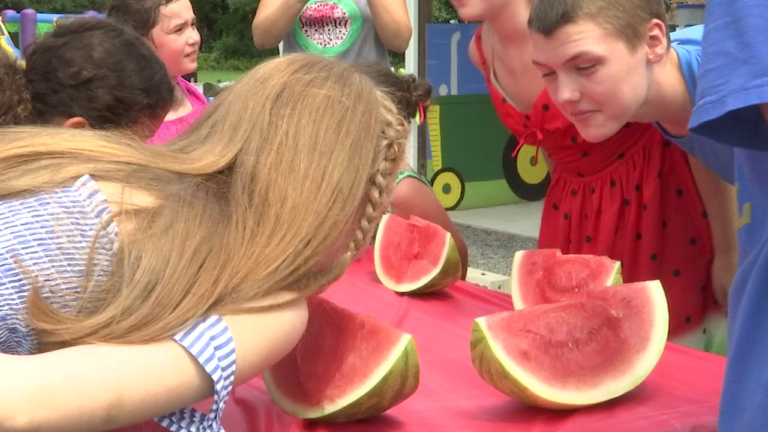 Watermelon eating contests, tractor rides, and much more made up the second annual Farmer for a Day and Watermelon Festival put on by the Givens Farm Stand.
The goal of the event was to educate the community about the importance of agriculture in our area.
Gabrielle Hastings, the "Watermelon Queen" of the Eastern Shore said, "If you don't have farms you don't have food."
Farmers tell us watermelon production is so important to the First State. That's why the weather and "sandy" soil, as they call it, keep them growing and tasting so sweet.
Farming brings in the biggest capital to the state of Delaware. That's because Delaware is the prime location to grow and harvest juicy summer watermelons.
Hastings also said, "We have good growing conditions here so it really is a perfect area to grow em in"
In the recent years however, watermelon farming hasn't been so easy. Hastings said, "For the farmer himself it's been a rough couple years lately."
That's because Watermelons are 92% water. Too much isn't good for them because it can cause fungi and other diseases.
Farmers know all too well, rainy weather is bad for their best selling crop. Farmer Scott Givens said, "The last couple years it's been pretty difficult with the weather. The amount of rain we've been getting has been detrimental."
Although the rainy weather hasn't been great for crops, farmers say it's not going to stop them from cultivating the Eastern Shore's favorite summer time fruit.