Community rallies around local man who walks three hours to work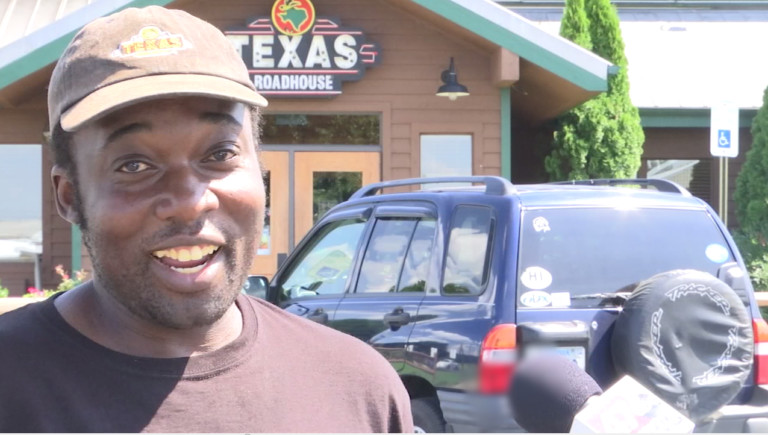 "When somebody's like that you bend over backwards to do something for them."
Patrick Adkins is one of hundreds on the shore doing what they can to help out Isaac Saul Mettle Jr. He's a Salisbury man who has gotten the attention of people, like Adkins, by just doing his job.
"We watched him and he's one of them hard workers. When you watch him work he's got a rhythm to it. When it's somebody like that, you know, it's easy to do something for him," says Adkins of PNR Auto Center in Salisbury.
About six weeks ago, Mettle's scooter broke down. It was his only form of transportation to get to his Texas Roadhouse job from his residence on Nanticoke Road. It's an over ten mile trek, but one he didn't stop doing.
Mettle tells 47 ABC, "On feet it takes about three hours and on bike it's about an hour, probably, about an hour and ten minutes. It's just what I have to do."
Despite his arduous journey to work, Mettle never complained. He just kept at it never missing a shift.
"The thing is I don't try to bring my problems to work. I don't try to, I don't try to take it out on anybody else," adds Mettle.
"I mean walking three hours to work from Nanticoke Road and never once did I hear him complain, so we're trying to do whatever we can to raise money for him," explains Nathan Richwyne, Managing Partner at Texas Roadhouse.
His Texas Roadhouse co-workers started a GoFundMe page to help out, but Mettle's situation didn't take off until the Worcester County Sheriff's Office got wind of his dedication.
This Facebook post going viral with people like Adkins who is donating a car for Mettle.
"Anything that I can do to help I'll definitely do with the vehicle, you know, I'll take and cover his repairs onto it as long as it needs something," explains Adkins.
Folks willing to do whatever they can to help mettle any way they can.
"It's part of the community. When you have somebody that's a worker like that, you know there's so many people who want something for free and don't want to take an earning. Than you have this gentleman that doesn't want to complain and he keeps on going regardless of he situation he just keeps on going."
Adkins overwhelmed by the support, says, "I'm just speechless right now. I'm just trying to get through, make it by. It's not that big of a deal I mean people got to do what they have to do but just speechless."
The Worcester County Sheriff's Office is accepting donations on Mettle's behalf. It's all in an effort to help fill his cabinets with food and fix some things around his home, like a brand new water heater.
The Texas Roadhouse is also having a car wash on August 14th to help out with the costs of repairs.
Anyone interested in making a donation, can contact Heather Robinson in the Worcester County Sheriff's Office at 410-632-1111 Ext 2243, via email hrobinson@co.worcester.md.us.