CO assaulted at SCI; Del. tries to fix staffing issue by moving inmates out of state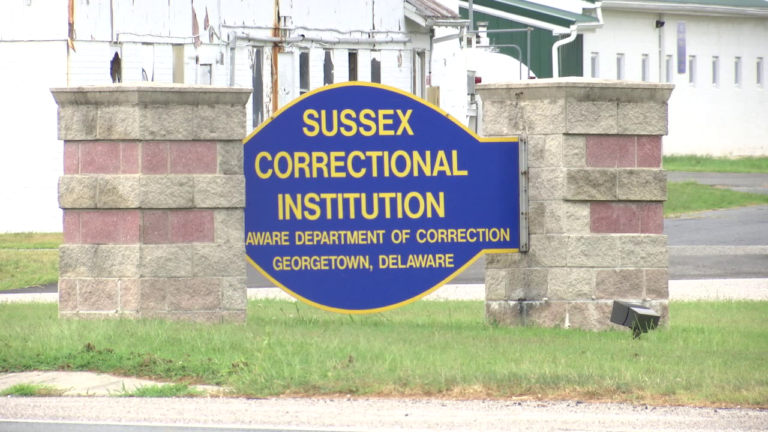 A correctional facility in Sussex County is the site of another assault on correctional officers. While the attack may not have ended with a serious injury, it once again highlights a serious problem.
The incident occurred on August 17th at Sussex Correctional Institution. COAD President Geoff Klopp tells us, "He [the inmate] chose to bite one of my officers on the hand and pulled away and had the handcuffs attached, the other part wasn't and swung around and hit the other officer with it. When we continue to be as understaffed as we are and the officers are mentally and physically exhausted, it just creates more opportunity for bad situations to happen."
The state has been taking steps to fix the issue: they've had investigations, passed legislation, and made efforts to hire. But still the problem exists and it's why inmates are being removed. Several hundred inmates are being moved out of state.
Representative Steve Smyk tells 47 ABC, "We're going to have to pay for them either here or abroad. Let's allow to pay for them individually abroad where they can actually have greater services to them and a safer atmosphere for our corrections staff."
Governor John Carney's office also sent a statement about moving inmates:
"Our top priority at the Department of Correction is making sure officers are safe when they report to work. We have worked with COAD to approve significant raises for officers and bonuses to improve recruitment. Another avenue for reducing mandatory overtime in our prison system is to reduce our prison population. We are considering all options that will make our facilities safer for officers and inmates." 
According to Klopp, in order to improve conditions, we have to get to the root of the problem: better pay and a larger staff. He says there's only been 38 positions added in the past 18 months. Even with an increase in the starting salary of $43,000, he believes $50,000 should be the ideal price tag.
"We made recommendations for salaries last spring and spring '17. The state disagreed with us and here we are, a year later, basically in the same position," Klopp tells 47 ABC.
We're told they've been in contract negotiations for salaries with the state for the last 2 months. Klopp is hoping to get a solution quickly, "The state needs to step up and put a real package together so we can hire some correctional officers and quit spending $3 million a month on overtime. We don't make the right corrective measures in the compensation package in this contract, there's no hope for the department of correction to move safely."
For contract negotiations, it can take anywhere from two to eight months to make a deal. Klopp hopes to strike a deal by the end of November.
While the sides work to reach an agreement, the CO's and inmates continue to suffer.