Made On Delmarva: Inner Ocean Seaweed Soaps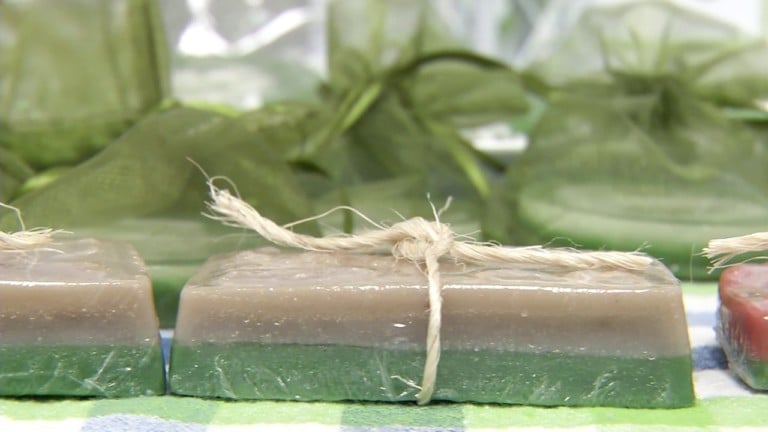 The Worcester County Developmental Center is creating a laundry list of soaps.
"The soap is seaweed coastal soap. We are forming molds of various creatures that we use, whether it is a starfish, or a mermaid tail or sand dollars, " say Vicki Gmurek, the Director of Marketing and Philanthropy at Inner Ocean.
The craftsmen and women behind these creations are folks a the center. They employ adults with developmental and physical disabilities to craft soaps.
"It's a good experience," says Tracy Fields, a client at Inner Ocean.
Local restaurants and shops have caught on to the soaps and are clamoring to get these nautical creations.
"The Original Green Turtle in Ocean City Maryland is in love with our turtles. There is the boutiques and the surf shops," says Gmurek.
Each of their soaps are made with one key ingredient, seaweed.
"Our clients gather the seaweed from the Assawoman Bay and the Delmarva waterways. We take it to our greenhouse and the clients will hand wash the seaweed sheets, that's the first step of the process," says Gmurek.
After the seaweed dries it is grinded into tiny pieces. The seaweed, glycerin, and fragrance are mixed and go into the molds. The soap gets a spray of alcohol to remove any air bubbles.
After the soap dries they are trimmed to perfection.
The soaps get wrapped in plastic and are sealed with a heat gun, and finally get the Inner Ocean stamp of approval. Time to make some suds!