Local farmer plants unique summer crop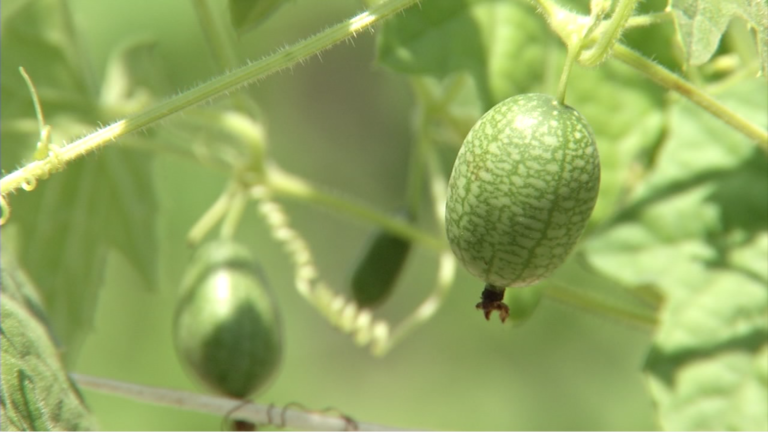 Have you ever wondered what a watermelon and cucumber hybrid would taste like? Well if you have, you don't have to anymore.
On Friday 47 ABC found cucamelons at Baywater Farms in Salisbury. And yes, they are real and yes, you can eat them.
This is the second time that Baywater has tried to grow this crop, but the first time it's been successful.
"Last year we tried growing it like a watermelon and it got flooded and so as you can see this year we trellised them up. It took a lot of labor and a lot of love to get them up, but now they're up and they're producing and they're producing well," explains Baywater Farms owner Andy Holloway.
And if you're wondering what these little fruits taste like, well it tastes just like a cucumber or very close to it.
So if you want to give them a try, Holloway says they're selling these cucamelons to local restaurants and at farmers markets in the area.