Former Cape theater teacher speaks out about district handling of sexual harassment allegations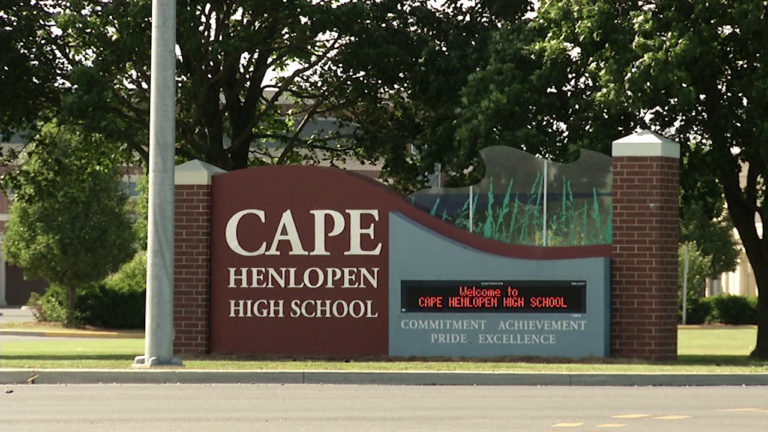 Martha Pfeiffer was the theater instructor at Cape Henlopen for seven years, in the same department as an employee accused of sexual harassment by multiple students in her classes. She says at least five people that she knows of, including four students, have filed complaints toward this employee.
Despite the district's insistence that the reports were thoroughly investigated by an administrative team back in 2015, Pfeiffer claims she was never interviewed.
"They never came to me, and I would think of all the teachers you're going to interview you're going to interview the one who worked hand-in-hand very closely with this person."
Pfeiffer says her students weren't interviewed either, and that's a big concern. During a lengthy interview she went on to say that the employee, who ran lighting and sound for performances, was not a licensed educator, and shouldn't have been allowed in the classroom with students. A sentiment she said was echoed by an unnamed school board member in 2015.
"One of the school board members said well is he a licensed educator and I said no. And she said well he shouldn't be in your classroom while students are present."
Pfeiffer tells us after incident reports from students allegedly, in her words, began to disappear they began to take screenshots before turning them in. Pfeiffer sent an incident report to 47 ABC where a student accused the employee of asking her "how good do you ****?"
District Superintendent Robert Fulton stood by his statement Thursday night, in which he claimed the district reported the incidents to the police, but the Delaware State Police say they never received those reports.
Pfeiffer says because the student was under 18, and was inappropriately touched, the incident reports definitely rose to the state mandatory report law.
"If a student complains about something like that, they're to notify the parent. Ms. Collins was never notified… That's a whole 'nother issue, it's one thing to say, 'yea I went to the police,' and you didn't go to the police, now you're saying ti didn't rise to the level of a mandatory report."
The accused was still an employee of the district as recently as this spring, a fact that Pfeiffer and the accusers say they are having a hard time with.
"The fact that he was now not just brought back in for something extra curricular, but brought back in to work directly with high school children."
Pfeiffer says the alleged incidents at Cape are drawing attention from prominent #MeToo movement leaders, as far away as California, and it is her hope that they can work with the alleged victims to get answers and resolutions.
"What is it about our area that this is OK. Especially now with the Me Too movement, and whole revolution that's happening right now, how is this happening, how is it still happening."
Pfeiffer says one of the accusers was interviewed by state police at Troop Four in Georgetown this week, adding that she and Virginia Collins are also to be interviewed, along with other accusers.