Shoreline restoration underway at Assateague State Park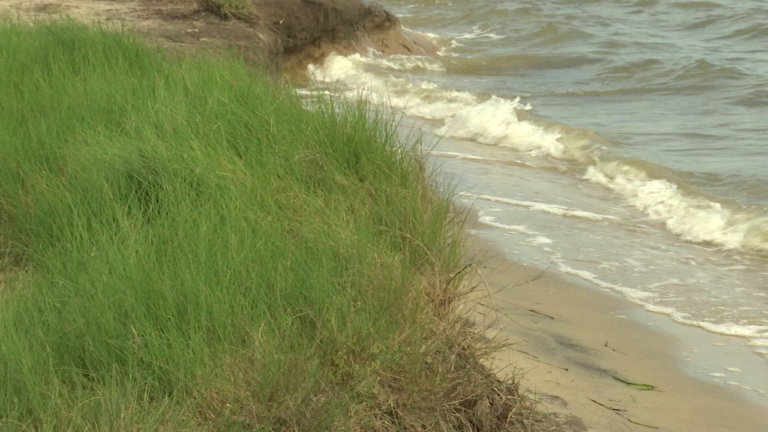 Shorelines at the Assateague State Park are finally being restored after years of erosion.
The Maryland Department of Natural Resources has begun a coastal resiliency project at Assateague State Park aimed to reduce shoreline erosion.
The project area is on a tidal marsh located on the west side of the Verrazano Bridge, adjacent to the park's boat ramp and fishing pier.
"It's an eroding marsh, and we were losing about 3 feet of marsh per year for erosion," said the Project Manager, Wesley Gould.
"Basically we're pushing the marsh out to create a more stable slope and get some native vegetation plants established," said Gould.
The restoration is also expected to provide habitat for coastal and migratory species.
"The project is designed to reduce erosion in this area and to enhance the habitat for creatures such as horseshoe crabs, terrapins and shorebirds," said the Assateague State Park Manager, Angela Baldwin.
The more than 591,000 dollar project was funded by the Chesapeake and Atlantic Coastal Bays Trust Fund. It will include adding boulders and clean sand to help protect the shorelines from the heavy coastal storms.
And, not only is the restoration important for preserving beaches, but also for public safety.
"For visitors it's harder to access, and sometimes the conditions can be a little more dangerous," said Baldwin.
"It's slippery, and it's a high drop off," she said.
The Assateague State Park Shoreline Project is expected to be completed within the next three months.
Some areas of the park offshore will be restricted during construction.