Public meetings set on Chesapeake Bay Bridge crossing study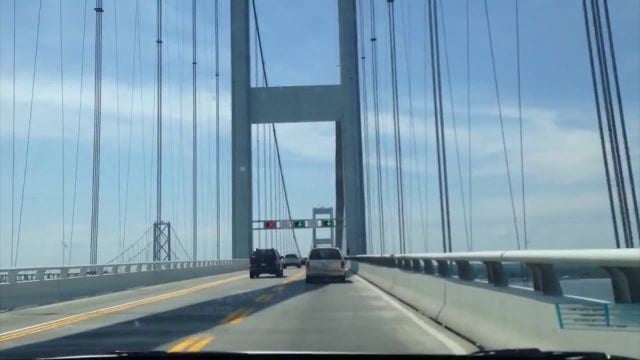 (AP) – The Maryland Transportation Authority is hosting a series of public meetings regarding a study of traffic capacity and access across the Chesapeake Bay.
The Bay Crossing Study is aimed at addressing congestion at the Chesapeake Bay Bridge and evaluating the feasibility of new crossings.
The series of six meetings begins Tuesday at Calvert High School in Prince Frederick and concludes May 22 at Chesapeake College in Wye Mills.
MDTA staff will be available to answer questions, but there will be no formal presentations. The range of possible new corridors won't be identified until later this year. Meeting materials are available to online prior to the scheduled meeting and for those who can not attend.
A 2015 study found that the existing bridge can be maintained in safe condition through 2065, but that there will be significant daily backups by 2040 in the summer months without additional crossing capacity.
Below are the scheduled meetings that will be held from 6:00 PM to 8:00 PM on the following dates:
Tuesday, May 8
Calvert High School, 600 Dares Beach Rd., Prince Frederick, MD 20678
Wednesday, May 9
Broadneck High School, 1265 Green Holly Dr., Arnold, MD 21409
Thursday, May 10
Kent County Middle School, 402 E. Campus Ave., Chestertown, MD 21620
Wednesday, May 16
Middle River Middle School, 800 Middle River Rd., Middle River, MD 21220
Thursday, May 17
Cambridge-South Dorchester High School, 2475 Cambridge Beltway, Cambridge, MD 21613
Tuesday, May 22
Chesapeake College, 1000 College Cir., Wye Mills, MD 21679