Fate Of Crab Houses on Eastern Shore uncertain after worker shortage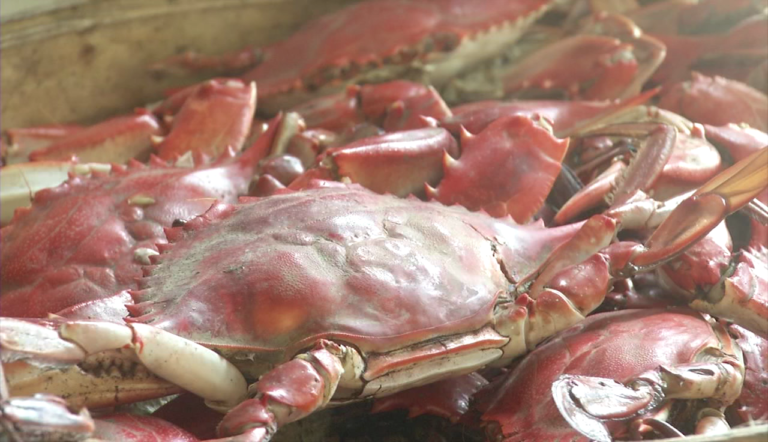 Crab houses in Maryland are feeling the heat after nearly half of their Mexican workers failed to get visas.
A troubling development, that is the result of a new White House policy, that uses a lottery system to award.
"It's definitely a concern. I don't understand it really, it doesn't seem very fair to me. They don't take anybody's job nobody wants to do it," said Captain Tyler's Crab House owner Allen Tyler.
The shortage hits just as crab season begins leaving the fate of many crab houses on the eastern shore up in the air.
"There's always a demand for Maryland seafood. People leave the area and they're always looking for that good eastern shore hospitality and that good Eastern shore seafood," said The Crab Place General Manager Mark Mrohs.
"It'd really hurt Maryland if they can't pick because on hoppers island they totally depend on that," said Tyler.
More than 80,000 applications were submitted for visas, more than double the number of available visas. And with only 33,000 cleared for work last month, there's a staffing shortage that could make the price of handpicked crab meat skyrocket.
"It's a lost art, the picking houses the crab houses, it's very selective and to get the quality product it takes a had selected few people that can do the that for you. If they want that product they're going to have to pay for the demand if that product or the price for that product,' said Mrohs.
To help soften the blow of the work shortage Maryland congressman Andy Harris says federal immigration officials have agreed to approve 15 thousand more seasonal guest worker visas. But crab processors say what share they get of those additional visas may still not be enough.
Businesses on the Eastern shore who are suffering from the visa lottery shortage include AE Phillips and Sons in Hooper's Island and Russel Hall Seafood. But the Crab Capital of the world AKA Crisfield, says they won't be affected by the lottery at all.
Restaurant owners from The Crab Place and Captain Tyler's Crab House say years ago the town did rely on crab pickers for their businesses. But now, they're focused more on the steaming and shipping business of whole crabs instead, and working locally with other businesses in the area.
"Most of our stuff is done here locally which is a really good thing. We try to work with them as locally as we can to produce the product and get it our customers that we ship to online," said The Crab Place General Manager Mark Mrohs.
"My son in law crabs and so does his boy. And they just pull in here from the dock. And we take them to from the dock to the cooker, they're the freshest crabs around," said Captain Tyler's Crab House owner Allen Tyler.
Both owners add that their businesses will be open starting Mother's Day weekend and that they look forward to having a successful crab season.