Candidates for Md. governor debate policing, flooding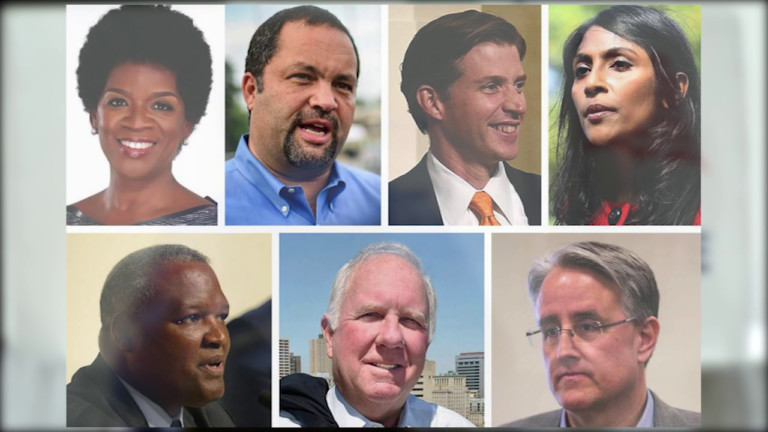 (AP) – Maryland's Democratic candidates for governor have focused much of their second televised debate on painful recent events in the state.
Panelists in the debate hosted Wednesday by Sinclair Broadcasting asked the nine candidates about how they would ease police-community tensions after last week's death of Baltimore County Officer Amy Caprio. She was killed when she was run over as she investigated a report of a suspicious vehicle.
Prince George's County Executive Rushern Baker says he has worked to improve police-community relations with training.
Former NAACP President Ben Jealous says it's about creating trust. And Krish Vignarajah says she supports reform so police "engage with the communities that they are tasked with protecting."
Candidates also were asked about how they would address the devastating flooding that hit Ellicott City.