atTack Addiction lays out initiative to combat opioid crisis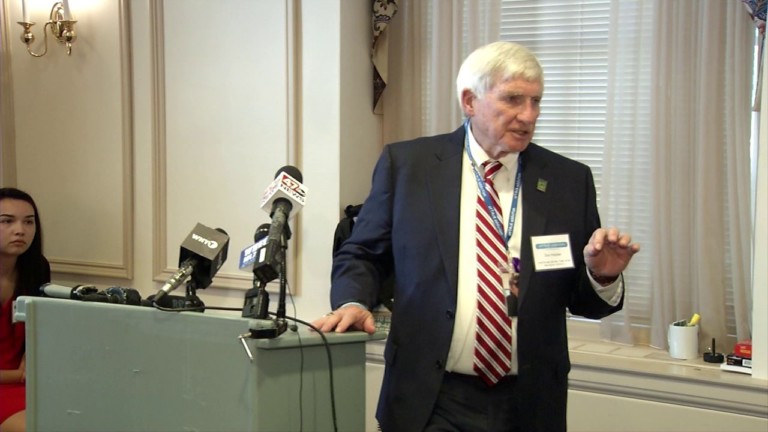 Leaders in the first state are on a mission to put an end to overdose deaths in Delaware.
On Tuesday, atTack Addiction Delaware organization announced an initiative to combat this epidemic.
"If we keep waiting we keep losing young men and women," says Mervin Daugherty, the Red Clay District Superintendent.
"We need to invest in treatment to options, we need every tool in our tool box to actually deal with addiction. We are asking for 4 million dollars to expand the availability of these options," says Rita Landgraf, the former Secretary of the Delaware Department of Health.
Their plan includes funding a 2 million dollar public recovery high school in the state, which would be open to teens battling addiction.  A resource that recovering addicts and their family say the state needs.
"I've been all over the country to various rehab to try and get help. My poor parents were lost and didn't know what to do, they didn't have many options," a recovery patient tells us.
"We sent her to many rehabs," says the patients' mother.
The public recovery high school would allow teens to continue their education in a safe environment, but also prevent them from relapsing.
atTack Addiction is also asking that legislatures fund more treatment options that would put Delawareans on the path to sobriety.
Delaware lawmakers were  listening in on Attack Addiction's initiative. They tell 47 ABC they are also leading their own efforts to curb this public health crisis. One way they're doing that is through new legislation.
Senator Stephanie Hansen has introduced a bill that looks to raise money for treatment by attempting to hold pharmaceutical companies responsible for their role in the opioid crisis.
If passed, Senate Bill 176 would create a quarterly fee on drug manufacturers.
"That fee would go into a fund called the opioid impact fee fund that would be used to fund treatment and substance abuse treatment and other sorts of facilities," says Senator Hansen.
Opioids administered in the  hospital, hospice centers, or addiction treatment centers would be exempt from the fee.The bill will be heard in the Senate Health Committee on Wednesday.