Local Recovery Center Reopens in Somerset County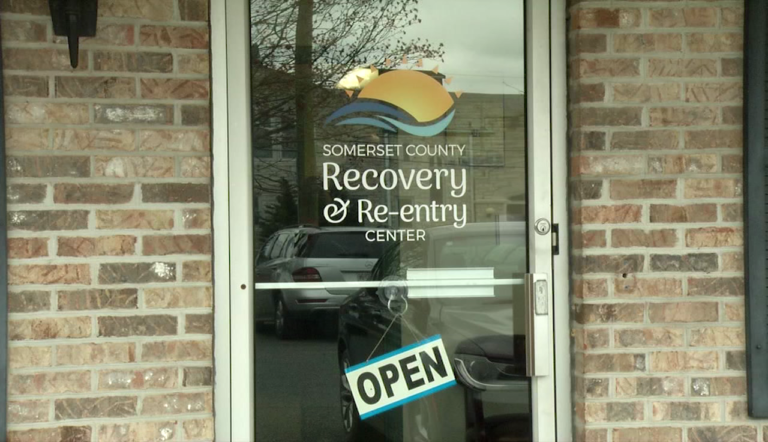 "It means life. So many people lose their life to drug abuse, mental health issues, it gives people a second chance at hope," said Peer Support Volunteer Dominique Munford.
Somerset County Recovery and Re-Entry Center opened its doors for the first time in September of 2016 to help people battling addiction, and had no idea how big their center would become.
"I come here just about every day to just be around positive people and if I need to talk to somebody there's always someone here to talk to," said recovering addict Nichole Davison.
On Monday afternoon they re-opened their center in a new location with larger space to accommodate the growing number of people looking to overcome their addiction.
"I started with the recovery center when they were a small building so the fact that they are growing and more people are coming that just means that more people are being saved everyday," said Davison.
In a community where drug abuse is so common…
"I try to not go to many areas because there are just drugs everywhere and it's just not a good area," said Davison.
Somerset County Recovery and Re-Entry Center is a symbol of hope to remind those that change is possible.
"I'm a recovering addict myself and had it not been a place like this then I may still be using but support is a very important thing," said Peer Specialist William Johnson.
And together volunteers, specialists, and those in recovery work around the clock to keep the center up and running with one goal in mind:
"I'm hoping that more people will come here to be saved and I'm hoping drugs will not win I'm hoping they will lose in the end," said Davison.
The center is now open to the public and will be open Monday through Friday from 8 AM to 5 PM. Programs that the center will offer include Peer support groups, narcan training, and educational information about substance abuse.