Milford and Laurel School Districts respond to National Walk Out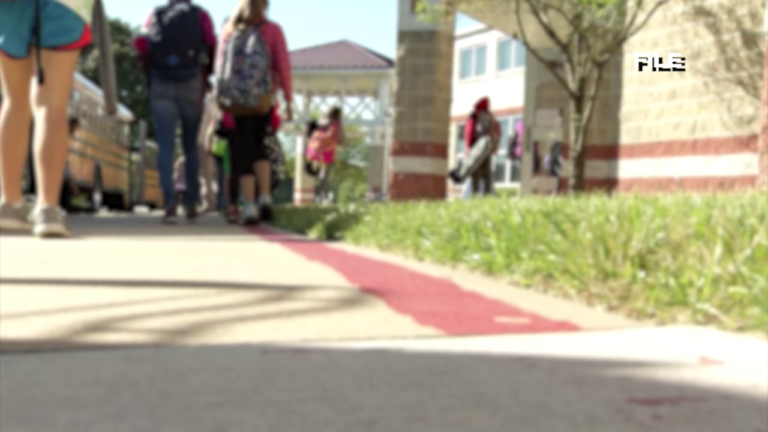 In less than 24 hours, it will have been a month since 17 people were killed at Marjory Stoneman Douglas High School.
30 days since parents in Parkland, Florida lost children, teachers lost friends, and students lost their sense of security.
Since then, many have turned their grief and anger to activism and one group even organized a National School Walk Out.
At 10 a.m., students and teachers across the country will step out of school to protest acts of gun violence to plea for gun reform legislation and honor the 17 victims.
And while thousands are outside, thousands more will be inside, including students at Milford and Laurel.
One Milford Central parent says they received a letter from the school district, "We received a phone call from the superintendent as well as an email letter that stated for the safety of the students they didn't want them being out, walking outside. At the same time, they wanted to allow the students to have an opportunity pay their respects."
Milford High School will have an inside safe zone designated for students during that time period. And Laurel Middle and High can meet in the gymansium to watch a powerpoint memoriam to commemorate the victims.
Because local matters, 47 ABC spoke to several parents to hear their thoughts.
A Milford School District parent Tommy Matthews tells us, "I'm glad that we are remembering them and showing homage to the kids and adults who lost their lives."
Ashley Custis also says, things can happen outside of school like riots so it's better to stay inside.
"I think that's a good thing because at least they are saying they can't do it, because that wouldn't be right," another parent, Lisa Dill says.
Regardless of what's done in those 17 minutes, each parent says they hope their children are safe while doing it.
We have reached out to both schools but have yet to hear back.
In an email received by parents, Milford school officials say there will be an additional security presence throughout the district and measures are in place at all schools to ensure that students will be safe.
We're told classes will operate as normal tomorrow with regular instructional activities happening throughout the day in all of their schools.