Cape Henlopen School District pushes referendum to add more classroom space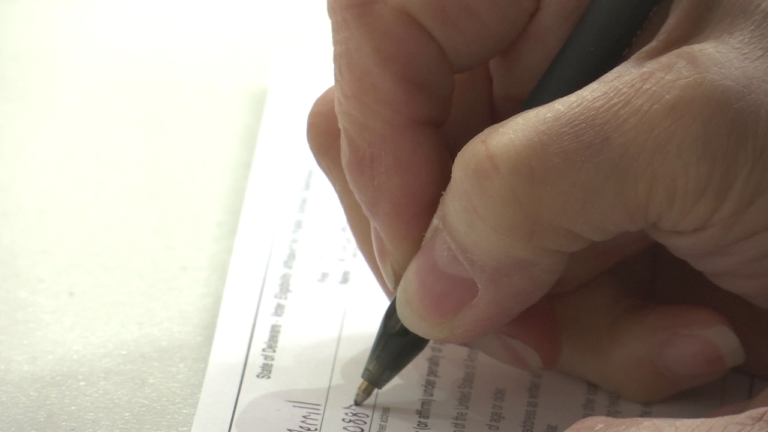 The weather outside didn't stop residents from flooding in to make their voices heard for the Cape Henlopen School District referendum.
With over 40 different presentations leading up to this day, the district hopes that the community will see the challenges they face and fund projects to create additional space for students.
Superintendent Robert Fulton says they hope to add more classrooms, rather than adding modulars. Because of an increase of students, more space is needed. And this referendum can bring some assistance.
The state has agreed to cover $34 million but the district has to raise $21 million. The district says the construction projects will take care of enrollment until 2035.
"We're also asking for additional expense money to run the new third middle school and additional parts of the high school, which will be 20 cent increase over the next 5 years. That 20 cent increase is roughly a $46 increase per year," Fulton says.
Because local matters, we spoke to residents at the Cape Henlopen High's polling location. It seemed like residents had done their research and knew that there had been a spike of students.
One resident, Edward Fick tells 47 ABC, "I think there's a genuine need, we have a growing population and having good schools is important not only for the kids but for the area in general."
Another voter Peter Carter says, "We're growing, not leap and bounds, but we are growing and we don't want to overcrowd the schools that we already have nor do we want portable classrooms those don't work for children."
A big concern for many was making sure the community puts the students first.
"The future of our kids is based on the quality of our schools so it's important to support our school district and our schools anyway we can," voter Mitch Crane tells us.
Cape Henlopen School District just had a referendum two years ago and 74% voted yes.
The polls will be open until 8 p.m. tonight at three different locations: Mariner Middle, Rehoboth Elementary and Cape Henlopen High School.
We're told if it passes, they will see an increase in July. But if it doesn't, they will need to lease 40 modulars throughout the district to keep up with the spike of students and that will be coming out of the district's pockets.