Official asking for lawmakers to fix jail staffing issue after alleged inmate assault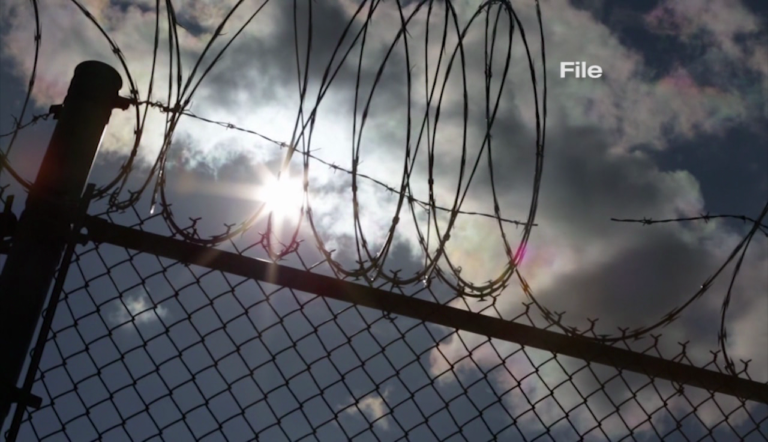 An inmate who's been charged with the murder of a correctional officer from Smyrna has gotten himself into trouble…again. This time he allegedly assaulted multiple officers at a Georgetown Correctional facility. Now, a local official is pleading with lawmakers to fix the jails staffing issue, and to come up with a solution to hire and retain more officers to keep employees safe.
On Friday an inmate who was involved in the 2017 prison uprising at the James T. Vaughn Correctional Center allegedly assaulted multiple officers at Georgetown's Sussex Correctional Institution. The convict who has not been identified was one of the 16 inmates in the riot charged with murdering Lieutenant Steven Flloyd.
"It just reaffirms to every correctional officer every day when we walk into the facilities that we have to pay attention and has to be on guard every day we have to work as hard as we can to keep each other safe," said President of the Correctional Officers Association of Delaware, Geoff Klopp.
Officials like Klopp say there are currently a little over 100 less correctional officers working today than there was almost a year ago when Flloyd was killed, and it's causing some serious concerns.
"February 1st coming is going to bring up a lot of different emotions for a lot of people it's going to bring back a lot of very hard memories and a very difficult, difficult, few days in the department of corrections," said Klopp.
Klopp says that the whole compensation package which includes pay and retirement needs to be reconsidered in order to bring more correctional officers to the area.
"We just want the public to realize just how dangerous and just how difficult our job is and that we're deserving of the pay adjustments that we're asking for," said Klopp.
The officers that were injured in the altercation were sent to the hospital and were all treated and released. Several of them are working through issues that will need further medical attention. Klopp says there will be a memorial service at the facility for law enforcement officers and various officials on February 11th.