Local high school offers student thrift store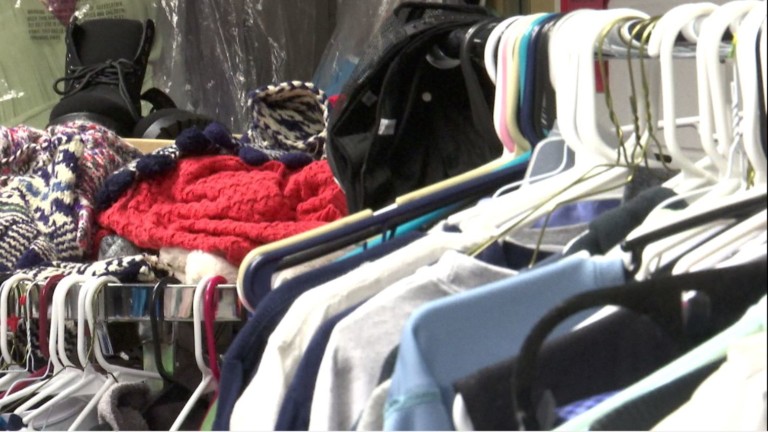 Desks, teachers, books and of course students are all things you would expect to see at any school, but Pocomoke High School has something many schools do not, a thrift store.
"The thrift store started as a service project for students because we did see a need in our community for students to have access to clothing. I think the winter time can be a tough time," says Pocomoke High Principal Annette Wallace.
They have just about everything from winter coats to prom dresses even name brand polo shirts, clothes and shoes for just about any occasion.
"It's pretty nice. There's really good quality stuff like Polo, Aeropostale, Hollister like clothes that most kids probably if they went out couldn't afford. They could come here and buy those so it's really nice," says Michaela Redden, a junior at Pocomoke High.
Redden is just one of the many taking advantage of all it has to offer.
"I went here to get a prom dress that was really cute because I didn't have one and it was lace pink, it was pretty, it just flowed."
Having clothes and accessories that are only one to two dollars is crucial for Pocomoke High since over 70 percent of its students come from poverty stricken homes.

"We don't have that many shopping places in Pocomoke so it's really nice that kids can just come to school and look around and be able to buy stuff that they want," says Gracie Boyce, another Pocomoke student.
Some students, like Nicolette Vickers, use the thrift shop to give back to their fellow classmates by donating their own clothes.
"When me and my mom talk about it, it's very emotional because we were in that, we were in that sense of not having a lot of money when I was younger so knowing that we have the resources to be able to help other people makes me feel really good," explains Vickers.
Their goal is to expand the thrift store that way they can open it not only to students but the entire community.
They are asking for any donations from the community that they feel young people could use. They also could use some shelving supplies if anyone has old shelving not being used.