Perdue helps Salvation Army spread Christmas cheer for local kids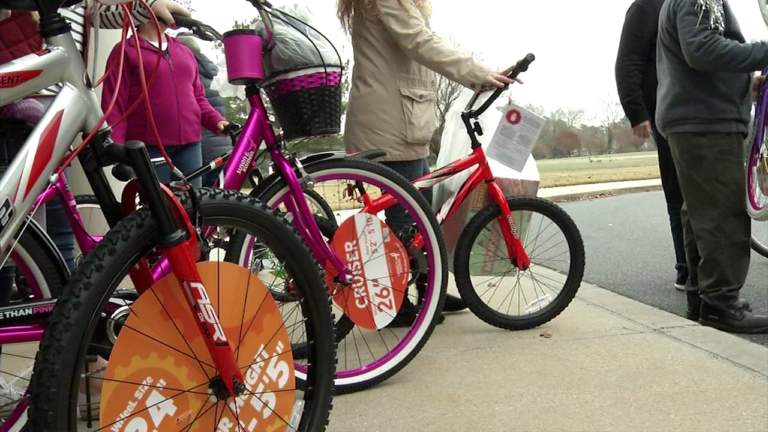 One by one, Santa's helpers from Perdue loaded up not just one but two Salvation Army trucks. It was a Friday morning full of joy and Christmas presents for the kids of Delmarva.
"One of the big Christmas programs we do is our Angel Tree program where people buy anonymously gifts for children who are in needy families, we have over a 1000, it's like 1082, 1084 children this year were providing gifts for," says Salvation Army Major Vic Tidman.
And those angels are in full swing this holiday season, especially at Perdue where employees purchased clothing, toys, even bikes for over 800 children in Wicomico, Somerset and Worcester County.
"That's going to impact about 300 plus families in the local community it's an opportunity that we have to give back and provide smiles for children in the holiday season to families and children who may not otherwise have a holiday or Christmas," explains Bill See, manager for Perdue Public Relations.
Getting a chance to be that angel for local families is something these holiday helpers look forward to every year.
"I have four children still at home of my own so it's nice to be able to help out kids that I know aren't going to get the same Christmas my kids get so it was really good," says Perdue employee Kevin Clos.
Kevin Clos Kevin Clos Stuffing these trucks is just the first step to making Christmas real for these families and a heartwarming experience for everyone involved.
"It's just very meaningful that people are willing to give to someone they've never met to a child they've never seen or won't really have a relationship with other than the fact that they can be rest assured that the toys and the clothes and the things that they bought for that child will be given to that child's parents for them to give out on Christmas Day," says Major Vidman.
The families will be able to pick up their individualized presents on the Thursday and Friday before Christmas.
That way they'll have a chance to get them under the tree just in time for Christmas.