Winter Wonderfest back with big new additions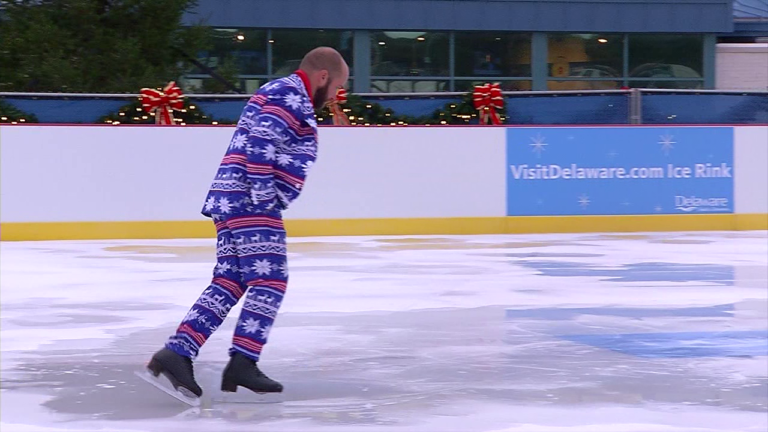 An incredibly successful holiday event is back in Lewes that benefits the economy and the community. The stage was set Wednesday as Winter Wonderfest prepared to open its doors, and unveil a brand new ice skating rink.
"I think people are just ecstatic to have not just something to do but a chance to gather with their neighbors so people are really enthused and really happy to have a place to gather this holiday season," said executive producer Peter Briccotto.
This event is a way for the beaches to be a destination spot long after the summer season comes to an end. This year, we're told the event has doubled in size, including increasing light displays, adding a Crooked Hammock Beer Lodge, and a new skating rink.
"Last year we actually welcomed over 47,000 visitors through our gates, and most notably, we had visitors from 26 states, and over 50 percent of our visitors were not from Delaware," said Briccotto.
Those numbers mean big bucks for the local economy, between folks eating at restaurants, taking advantage of tax-free shopping, or getting hotel rooms.
"People will be able to take the ferry over from New Jersey here to Delaware, experience this and head on home, or hopefully spend the night," says state tourism director Liz Keller.
"It's just keeps everything vibrant because everybody has to eat, they're gonna tax free shop here in Delaware," says Scott Thomas, executive director of Southern Delaware tourism. "Once they come here the first time, chances are they're going to come back."
And when business continues to roll in long after the summer rush it helps the job force as well.
"Which helps all of us keep working here, even in the winter," says Briccotto.
And businesses aren't the only ones who benefit.
"Our non-profit organization donated over $100,000 last year to 17 Sussex County charities… Everything from arts and education to healthcare," said Briccotto.
Now the summer beach destination could turn into a destination for the holiday season.
"We've traditionally been a summer time into the fall visitor destination, and the season keeps extending all the time. Now with the Winter Wonderfest, and the ice skating, it's going to start creating wintertime memories." said Thomas.
The Winter Wonderfest will be open every weekend beginning Friday through New Year's Eve.
For more information on the dates and times the skating rink, Christmas Village and light spectacular are open, go to wonderfestde.org.