Delaware's new discrimination policy, Regulation 225, asking for public comment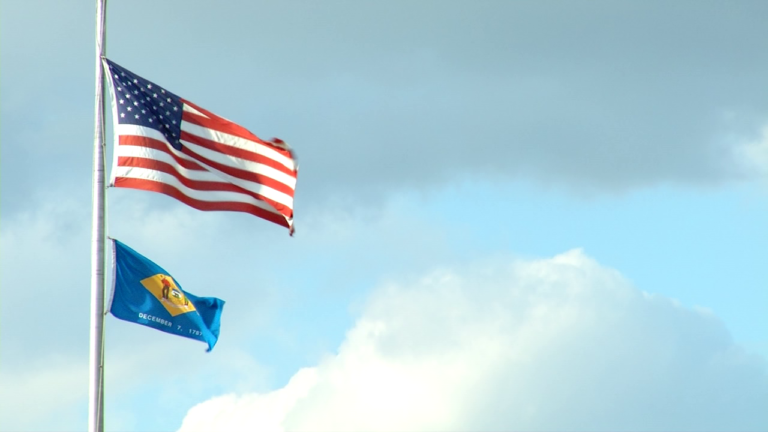 47 ABC learning more about the blueprint for a new discrimination policy.
Governor Carney is the one who got the ball rolling, back in July when he issued a memorandum to the state's Department of Education. The idea was that a new regulation and policy would address discrimination in schools.
According to the Governor Carney, prohibit discrimination based on gender, race, gender identity, sexual orientation or any other protected characteristics.
Over the last several months, a development team has been working on a draft, and Terri Hodges, who is the President of Delaware State PTA, is one of those members.
She says the model policy is basically a template of a policy of a school to review the anti-discrimination policy in their district or they just build their own policy.
Each member on that 18 person team is a representative of each district, from students to parents to superintendents.
"It's not okay to discriminate against their race, or discriminate because of their religion it's also not okay to discriminate their sex or the gender they identify with," Hodges says.
During this time, public comment is open before that draft is submitted.
And President of Delaware Family Policy Council, Nicole Theis, is trying to make sure that every voice is heard.
"If you're going to self identify your gender, your race, why not your age? I mean where does this stop and why are having these conversations to begin with children as young as kindergarten i think any reasonable parent would have an issue with that. Now parents have an opportunity to really to push back and say no Delaware already has laws that prohibits discrimination and bullying so let's enforce that and act on that but this regulation goes ways too far," Theis tells 47 ABC.
Hodges says none of those laws fully cover gender identity. We are told there was nothing in the verbage to extend to gender identity, to gender conformity, and transgender students.
And Theis says she wants to put control back into the hands of parents. She says, "This regulation actually allows students at any age, we're talking kindergarten all the way up to self identify their gender and their race and without their parents permission or consent."
Regardless of what both parties think, it's clear they both want to protect Delaware students.
The Delaware Family Policy Council has a petition against the regulation, click here if you want to check out their website about it.
As for the Department of Education, they are asking that the public submit their comments by December 4th.
We are told whether it's good or bad, those public comments are key:
Mail comments to: Delaware Department of Education, RE: 225 Prohibition of Discrimination, 401 Federal Street, Suite 2, Dover, DE 19901
Email comments to DOEregulations.comment@doe.k12.de.us