Concerns raised for and against Regulation 225 in Delaware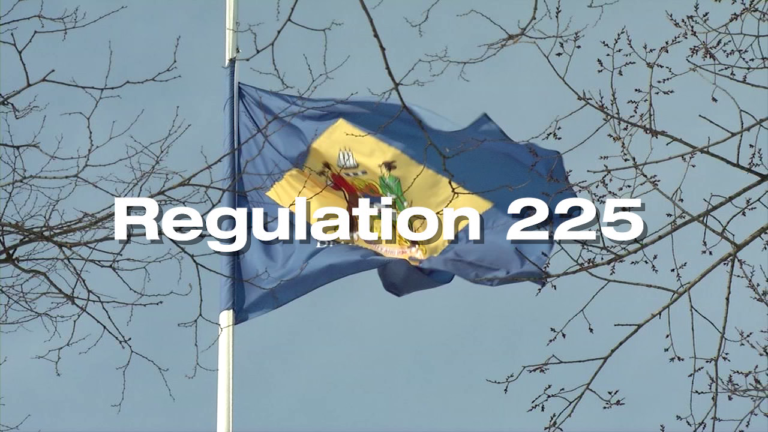 The first state split in two divided by a growing controversy. It's Regulation 225, which is a draft that deals with anti-discrimination in schools.
It will be apart of the agenda on the school board meeting at Indian River High School tonight.
Just like other districts, Indian River will be required to create and adopt anti-discrimination policies if the regulation is passed. The Board of Education is asking for everyone's input.
The Delaware School Boards Association even asked each district to compose a letter if they are for or against the regulation. They are a voluntary, non-profit organization of school boards which assists board members in carrying out their responsibilities.
And Delaware School Boards Association is opposed to Regulation 225. The executive director John Marinucci says, "By requiring school districts to write policies for this type of, magnitude of an issue puts the school district in potential conflict with the students and the parents, the community they serve and potentially a constitutional law suit."
They tell 47 ABC they do not advocate any form of discrimination whatsoever. But they say they are looking out for the districts and they are concerned that this could cause conflict and even lead to a lawsuit.
Because public comment is only open until December 4th, many are feeling like it's cutting it close.
On social media, a number of groups have formed to protest and support the regulation.
Both sides are hoping to get their point across.
Parents, just like LouAnn Rieley, say there's no need for a new regulation. Rieley says, "There's already regulations on the books that would cover that so this is a grab for parental authority, a grab to take away parental authority away from parents and placing it with the school."
On the other side, plenty of support. Camp Rehoboth's Board Member, Mark Purpura is just one person among a group of people who say that it will expand existing regulations.
"What the regulation does is that it broadens the scope of protected characteristics that are protected against discrimination and in particular it adds gender identity and expression to the list of protected characteristics," Purpura says.
Those against the regulation say this can be a risk to their child. And those for it believe that students may continue to face backlash and bullying.
But both parties do agree on one thing: to voice your opinion.
The school board meeting will take place at 7 p.m. at the Indian River High School in Dagsboro.
If you can't make it, public comments can be submitted until December 4th.