Turn The Towns Teal begins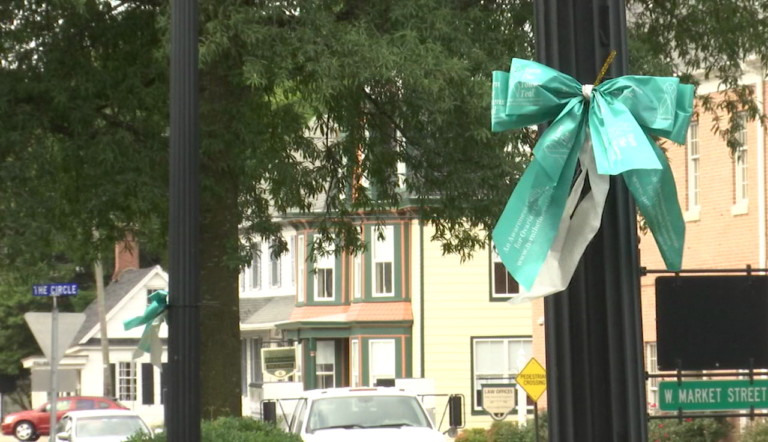 National Ovarian Cancer Awareness Month started on Friday,and to help kick things off, people are celebrating National Teal Day, the official color for the month.
Georgetown began the festivities with a Turn the Town Teal event, one of many that will taking place across Delaware, used to raise awareness about Ovarian Cancer and remember those affected by it.
It's the fourth year of the event in Georgetown run 37th District Representative Ruth Briggs King. She says that each year as the event grows, more and more people want to get involved and help in any way that they can.
"I have people calling and asking because they want to do this either to honor someone or bring out recognition," she says. "They'll say I had a family who died from ovarian cancer and usually for many of them, it was very sudden onset and its not a very long time, it's a very difficult cancer to try and get rid of."
Briggs King says that if you would like to help, to visit Delaware's Ovarian Cancer website or head into any local hair or nail salon where she says information will be placed throughout September.