Racer helps kids with battle against diabetes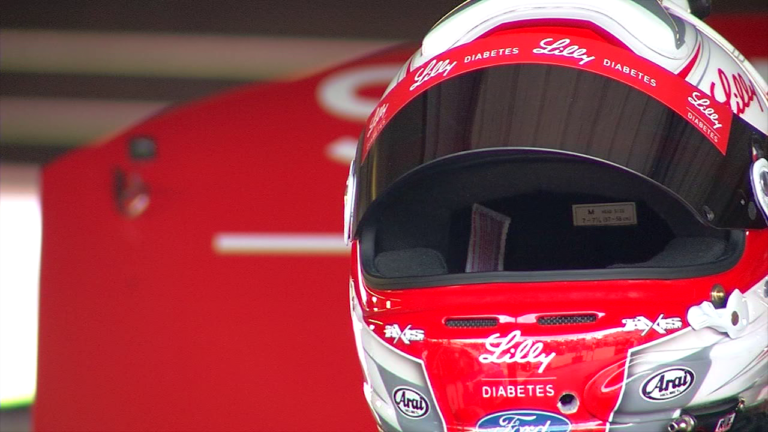 Thousands of racing fans will be making their way to Dover this weekend at the Monster Mile. But for one driver there, the race means a little more because he had to overcome an overwhelming obstacle to get there.
Seven years ago, Ryan Reed almost had his dreams snatched away after doctors diagnosed him with diabetes.
"I think what really made it especially tough was when they told me that I would never be in a race car again."
Reed, a professional driver, had dreams of making it to the pinnacle of racing from the age of 4.
"I was 17 years old and raced go karts and different things like that all my life. I was pretty dead set on becoming a NASCAR driver one day and so to think that I was never really going to get an opportunity to find out if I could thinking it was over was really tough."
But doctors thought wrong as Reed persevered, and now he's the man behind in the wheel of the number 16 car in the NASCARs xFinity Series with two career wins notched in his belt.
Now the 24-year-old is trying to spread his message to countless kids facing the same disease.
"I'm definitely very blessed to have the opportunity and have the platform with NASCAR and Lilly Diabetes helping us to go promote that."
Wherever NASCAR races that week, Reed makes a visit to the local hospital. So with this weekend's race in Dover, Reed spent some of his off time at Bayhealth Hospital.
"Talk to kids about diabetes and chasing your dream, working with your doctor. We've been able to do so much with this and I've become so passionate about that side of things and spreading awareness and just becoming an ambassador, hopefully to show kids that if you work hard at it and work with your doctor you can achieve anything despite having diabetes."
For him the key was he was diagnosed was finding the right physician to teach him how to handle it.
"Once I found her, once I got the right information I was able to do a lot from that point on."
Another message he hopes to spread to those with the same diagnoses every time he makes a visit.
Ryan will race in the Use Your Melon. Drive Sober 200 at Dover International Speedway Saturday.