Paddle Board Safety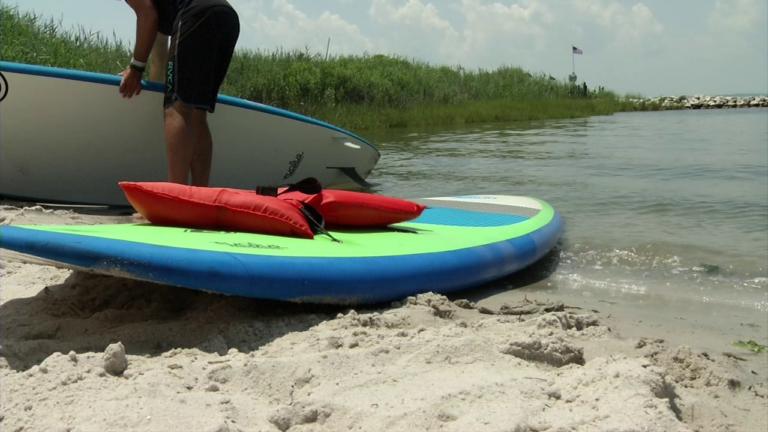 On hot days like today, getting out on the water is a great way to cool down. But a recent report shows paddle boarding could have some dangers you might not have considered.
Paddle boarding is one of the fastest growing water sports in the nation, as Oddysea Watersports manager Justin Clemens says. "The first year we only had two, were doing them here and there, and now they're going out, we do quite a few each day, so yeah numbers are definitely on the rise."
But, according to a recent
report
from the United States Coast Guard, deaths on paddle boards are on the rise. In 2016, 15 people died from paddle board accidents and 80% were caused by drowning. Compare that to two total paddle board deaths in 2014.
47ABC spoke with the Maryland Department of Natural Resources and they say that those numbers are not a local trend.
"Well, fortunately in Maryland, we haven't had any paddle boarding incidents or accidents. However, we do recognize the chances for them happening," says Julie Brown, Boating Education Coordinator for the Maryland Natural Resources Police. "One of them is when paddle boarders are out and about, they are a vessel, and they must follow the rules of the road as we says, and stay out of places where there is a lot of boat traffic, a lot of waves and wakes coming."
Aside from boater traffic, waves and wakes, Clemens says that wind is the biggest safety hazard to paddle boarders.
"The biggest thing for us, is the wind. We have our paddle boarders paddle into the wind first, so that way when they do get tired they can turn around, the wind is going to help carry them back to our location," he said. "If they end up going with the wind first, so when they turn around they're going into the wind, we usually have to come back out. We have boats and jet skis that will come pick them up if they need any help, but the biggest thing is into the wind."
Also, when going out on the water, experts say to beware of weather conditions and location. Don't expect that paddle boarding in the bay is the same as the ocean.