Assateague Island Horse Safety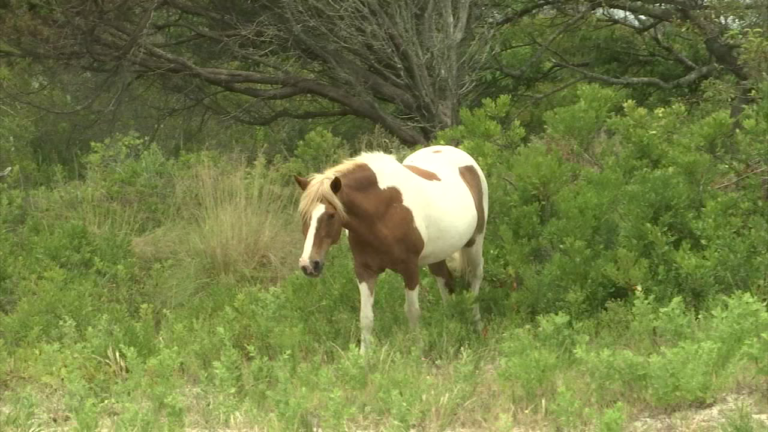 Everyone loves the wild horses on Assateague Island, and everyone loves to feel like they've made a positive difference.
When it comes to spigots, however, park rangers say visitors should think twice about helping out the famous animals.
Liz Davis, Chief of Interpretation at Assateague Island National Seashore, said, "We remind people that these are not tame horses. These are wild horses and you do need to keep your distance."
Unfortunately, many visitors have not been keeping their distance.
Park rangers have heard reports of people providing freshwater to horses directly from spigots, creating a potentially dangerous situation for everyone involved.
Davis said, "[Horses] have a hierarchy and if someone, a person, comes up not realizing this and tries to use the water when horses are around it, they can get bitten."
Park rangers said horses have plenty of access to freshwater year-round on the island.
Allison Turner, Biological Technician at Assateague Island National Seashore, said, "They actually don't need for us to turn water on for them. In fact, 200 yards away, there's a natural pond that never dries up."
Furthermore, Davis said there are about 40 permanent ponds that stay in place even through the most significant droughts.
The question park rangers have is: How can Assateague put an end to the spigot problem?
Park rangers started by putting a sign on each spigot, warning visitors against feeding the horses.
More recently, wooden blocks have been installed under the spigot's levers to make them inaccessible to horses.
Davis said, "We've got a block of wood, a very simple fix, right under the handle. So a horse can't get its nose or lip underneath the bottom of the handle to pop it open."
In addition to the signs and wooden blocks, Assateague has hired "pony patrol," a group of individuals working daily to keep both the visitors and wild horses safe from harm.