The woman behind HALO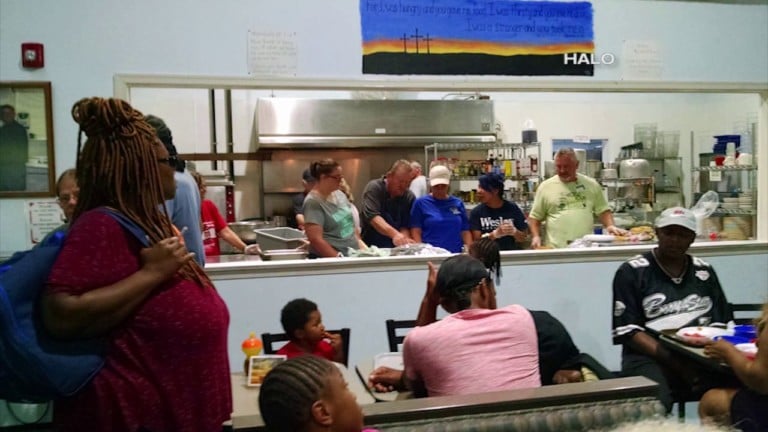 Helping those who need it the most: that's what HALO does. And it all started because of one woman, Celeste Savage.
47 ABC sat down with Savage and she says, "I was always taught to care about other people."
As executive director of HALO, which stands for hope and life outreach, she helps feed over 200 people a day. Savage says it all started when she found herself close to being homeless.
"I had made some bad decisions and quite honestly if it hadn't been for my family, I could've been homeless my own self," Savage said.
That's when things got started. Savage, a member at Oak Ridge Baptist Church since 2004, volunteered at homeless shelters and even went on a mission trip. She then decided to start a homeless ministry within the church called Center of Hope Ministry. As it grew, they continued the ministry as a non profit calling it HALO.
Savage tells 47 ABC, "We stepped out of the church as a ministry piece and we formed our own 501 c 3." HALO runs solely off of donations and their thrift store and Savage says they don't accept any government funding.
What started out as a cold weather shelter for women and children grew bigger and bigger. That's when Savage reached out to churches and organizations to say they needed volunteers. They now partner with almost 40 churches. In 2009, they moved out of a space from the church and into their own building.
"I looked back and at my life and saw how God just put dots together..and you go ok I guess he had this all planned. I feel blessed, I feel honored and privileged, I feel humble," Savage said.
Celeste says the community is one of HALO's biggest supporters and that she often gets a chance to hear how she's helping others.
She tells 47 ABC, "Ms. Celeste I just want to tell you thank you for starting it, if we didn't have halo I'm not sure where I would be today and that's pretty cool stuff. It's hard its hard work but its very rewarding."