Addiction is a family affair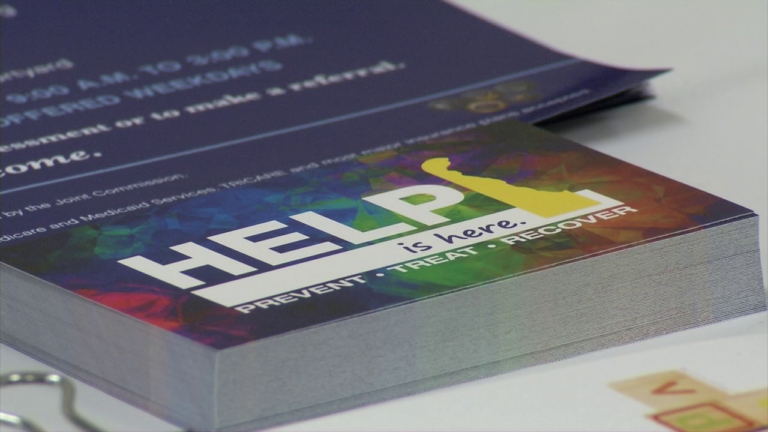 "One of the hardest things is to watch your child suffer and not to be able to save them, not be able to come up with that answer to how can I make this better."

Mary Jo Baynum knows firsthand what it's like to be the parent of an addict and the pain of losing a child to addiction.

"He was in recovery and was doing well and maybe thought maybe one more time and I found him in his bedroom," says Baynum.

Her son passed away last year from a heroin overdose. She tells 47 ABC that her son battled addiction for years, going in and out of rehab.

For a long time she didn't realize that she needed to change her role as a mother to help.

"I was a mother and I thought I was helping him and later learned that I was actually hindering the situation and making it easier for him to get what he needed."

Once she overcame that battle and changed her role, her son started doing better. She believes this lesson is crucial for other parents and she understands that there's a fine line between loving someone and enabling them.

To do so, Baynum says knowledge and support are necessary.

"I had a wonderful, wonderful support group of friends and family that I can't say enough about that brought me through this and now I know that I have Bob looking over me and he's pushing me every day to help save one child and one mother," explains Baynum.

The most important takeaway is that this disease doesn't just effect the addicted. It also effects the people, the family around them.

"It's so important because when you're going through this you think you don't have a problem but you do because you need a way to release your emotions. You need a way to escape and you need a way to recognize that this isn't your child anymore, this is the disease and you have to fight the disease."

In order to help others going through a similar story, she joined Attack Addiction, the very group that helped her.

It's a group dedicated to educating the public about addiction and provide services to those fighting it.

The Sussex County Health Coalition is hoping to bring light to the same hardships Mary Jo faced as a family member of an addict by helping families learn how to deal with it and the resources available to help.

It's a three part series to help inform the community about addiction and how to deal with it not just from the addict's perspective but the families as well.

The first part, taking a look at addiction and Tuesday night it was all about how addiction is a family affair as they discussed ways family members can deal, cope, and find support for themselves.

Mental health therapist, Dr. Brittany Hazzard explains, "When you consider everything that's occurring right now in Delaware with the opioid epidemic. We have a lot of families that are suffering, that are struggling. It's a huge concern for our community so to let that pass by we would be doing a disservice."

Substance abuse counselor, Jenna Bellaty, adds," Our goal is to really help the family give them that support that is necessary so that when their loved one someday says 'I need help and I don't know what to do?' the family member can say 'We're here for you, we know exactly what to do."

The third part of their free series is a resource fair where the community can come and learn about all the resources and treatment options available locally.

It will be held May 9th at First State Community Action in Georgetown, Del. at 6 p.m.