Group heals using writing therapy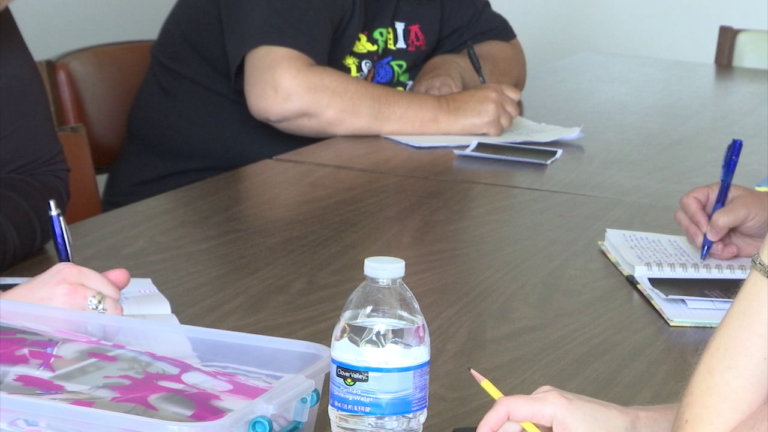 Writing therapy, used as a form of expressive therapy, was the focus of the group that met at the Snow Hill public library Thursday afternoon.
Ashley Jones, the instructor of the class that meets bi-monthly since January, says it is a great way for people to release what they hold inside caused by everyday life.
"Especially in today's times people carry around a lot of stress. They carry it in their body, they carry it their mind. And I think people get really lost, and they don't know how to release it."
Methods used include quotes, poems, writing prompts, even portraits to help participants put pencil to paper what exactly they are carrying inside.
James Pennebaker conducted research in the late 80s to find out if there was science behind the method. He found those in his experimental group who wrote out their emotions, relative to his control group who he instructed to write factually, made significantly fewer trips to a physician in the following months.
Jones say those who take part in the meetings say they have been in awe that someone can write something so emotionally deep in a period as short as just five or ten minutes. And though it's a limited session, the experience can be very powerful.
"By putting that on paper, they learn something about themselves, and at the same time they're releasing that negative energy that they have built up inside."
The group is completely confidential. If you would like more information on future "Writing for Wellness" meetings, visit their website at worcesterlibrary.org, or you can pick up a copy of their calendar events at a local branch.