Two former addicts talk 'rock bottom' in hopes of educating local youth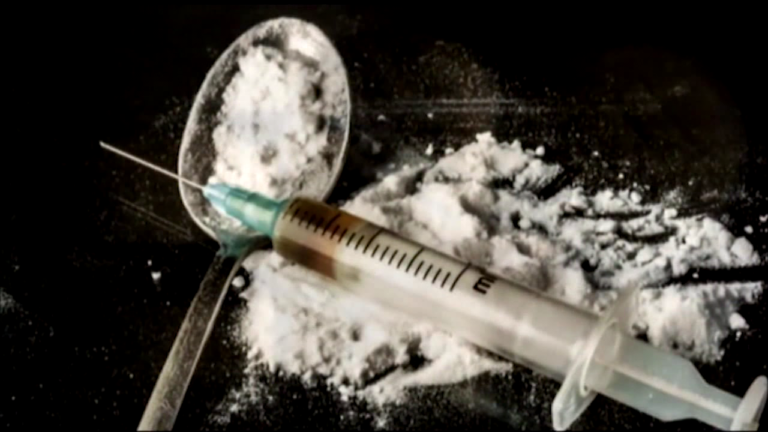 All it took was one line.
"When I did that first line of cocaine no one told me 'hey Novak' with this first line of cocaine be ready to give your family away, give your goals, give your dreams, give your ambitions, give it all away to a $10 bag of whatever."
It was drugs that Brandon Novak says robbed him of his career as a professional skate boarder in exchange for life as an addict.
Novak is more recently known for doing outrageous stunts on a MTV show, but it's what happened behind closed doors that truly changed his life.
"I suffered with the disease of addiction for 21 years. I had been in 13 inpatient treatment facilities, I've lost count of outpatient ones and detoxes. I was on life support for seven days ," says Novak.
Rock bottom was almost losing his life.
That's when he finally got sober, his close call with death, a reality check that forced him to do something not even he thought he was capable of.

"I wasn't even believing in myself that I was going to get sober. I was basically deemed that addict, alcoholic that was un-fixable un-helpable ."
It's a similar story for Michael DeLeon, the founder of Steered Straight Inc., a motivational outreach program for kids and adults about breaking the cycle of drug addiction.
Because like Novak, he never thought he would become an addict .
A path that would lead him to his darkest moments, including losing the woman he cherished the most.
"Because of my gang affiliation and the things I was doing in my addiction, she lost her life. She was murdered and killed on Mother's Day, May 13, 1995 and I'm 100 percent responsible for bringing that madness into her life," says DeLeon.
Although, even that wasn't enough to steer Deleon straight. It wasn't until serving 12 years in prison that he decided to be a part of the solution instead of the problem.
That's why both Novak and DeLeon made a trip to Ocean City this week to share their stories.
They want to be examples of what not to be.

DeLeon explains, "I don't want my past to become their future."
Novak chimes in, "If I can make it out of that position and God willing help that man or woman that is deemed un-helpable or un-fixable, it's all worth it to me."
Although both Novak and DeLeon agree, breaking this pandemic will take more than talking, they hope their stories can inspire others to get much needed help.
Plus, this free seminar happened thanks to local businesses and community members coming together, which is exactly what DeLeon and Novak say is a start to the solution.