Some SU students say travel ban is "un-American"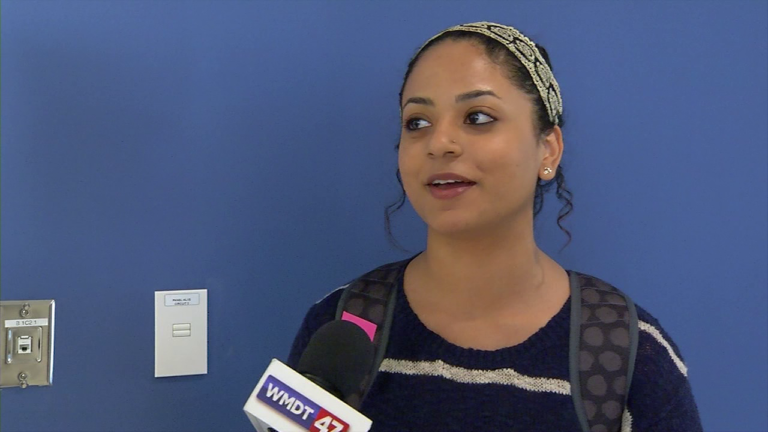 Monday students on Salisbury's campus weighing in on President Trumps newest travel ban restricting travel from six Muslim Countries.
One of those countries is Iran where senior Michael Deldjoubar has family who have been outraged by the presidents actions.
"A lot of them are pissed because, I mean it affects them like I rarely see family, like only when they come here or I go there," Deldjoubar said.
He adds his family has also been personally affected as his cousin who Italian by birth has had trouble acquiring travel to the U.S. since Trump has taken office.
"She's more Italian than anything, yet she was trying to get a visa and it was proving very difficult for her to come from Italy because she had been to Iran like three of four years ago," Deldjoubar said.
Salisbury University organized a question and answer session with ACLU attorneys about the travel ban and made the event open to the public.
Dr Michael O'Loughlin, the faculty sponsor for the event, said it was a matter the political sciences department wanted to tackle because of the conversation surrounding it.
"Questions of the constitutionality of the ban, the question of bigotry, the question of whether this has anything at all to do with improving national security," O'Loughlin said.
For sophomore Maya Tariq, who's father came from Pakistan, she said the move is un-American and that immigrants like her father come to the US for a better life.
"Other countries in the Middle East are not as free as America is, so he just came over here to practice his freedom of speech and freedom of religion," Tariq said.
Other students we spoke with echoed Tarik's remarks that the ban was un-American. One student commenting that America began as a country of immigrants, so to turn our back on them is against what we stand for.