UPDATE: Del. correctional officer injured in SCI prison assault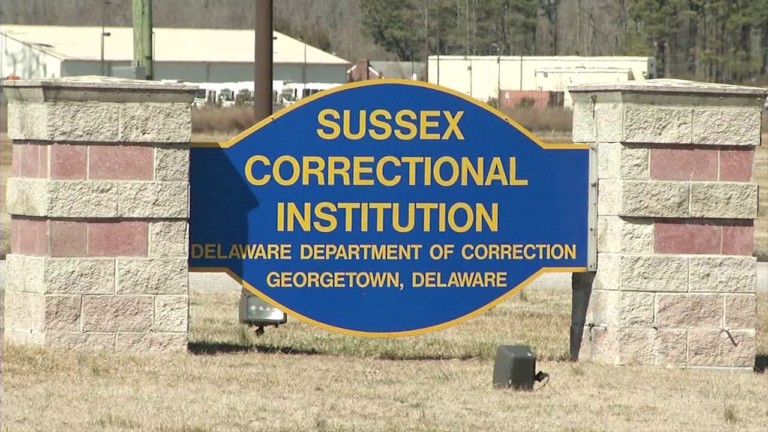 A detentioner at the Sussex Correctional Institution has been charged after allegedly assaulting a correctional officer, officials confirm.
Jayme Gravell, Chief of Community Relations in the Office of the Commissioner through the Department of Corrections, says the incident happened around 5:30 p.m. Monday.
Gravell says detentioner had been in DOC custody for about two months and allegedly hit the officer, adding there is no indication of a serious injury.
The offender has been charged with Assault in a Detention Facility and Harassment of a Law Enforcement K-9.
In a press release issued Tuesday, the Correctional Officers Association of Delaware ('COAD') urged more action for the safety of officers in Delaware's prisons.
COAD George Klopp says "Inmates continue to refuse to follow legitimate instructions from Correctional Officers. Threats, taunts and assaults are a daily way of life in our prisons. It is as if the events of the past two weeks never occurred. The response thus far to these horrible events has been lacking. What will it take? Press conferences and special commissions don't address the needs of the day. Our Officers are not safe in the prisons of our state. Period. Something must be done, now!"
47ABC brought this concern to the DOC.
In response, Gravell says the DOC understands there are inmates who do not follow officers' directions.
A full statement from Gravell reads:
"The DOC understands there are inmates who, for a variety of reasons, do not follow Correctional Officer direction. There are inmates who have repeatedly shown a pattern of dangerousness to others, including to our trained Correctional Officer staff. Our CO's are trained in conflict resolution, crisis intervention and other non-coercive efforts. However, use of force is sometimes warranted when there is an assessment that this technique will quickly de-escalate an immediately dangerous situation. Each "use of force" episode is fully reviewed by administration to determine its appropriateness. While all CO's are expected to demonstrate knowledge, skill, and ability to diffuse potentially explosive situations (i.e., inmate fighting and/or threats against other inmates or co-workers), equally important is the knowledge and ability in techniques of first aid, self-defense, riot control, and use of firearms and other protective equipment when absolutely necessary. The Department has made immediate reductions in operations and continues to make changes based on suggestions from staff, all while balancing the essential services to those entrusted into our custody."