Group protests Trump nominees at Sen. Cardin's office in Salisbury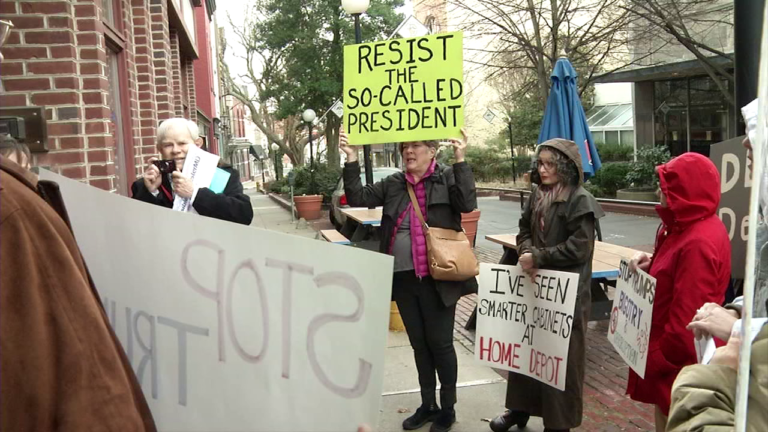 A small group of people gathered outside of Senator Ben Cardin's regional office in downtown Salisbury on Tuesday to make their opinion heard that they want the senator to vote against all of Trump's nominations— and push aggressively against his policies.
The group, Indivisible Worcester, says they were unhappy that the senator has already voted in favor of four of trumps nominees.
Susan Buyer, co-founder of Indivisible Worcester, says she encourages more groups to get out and be active,
"We're very encouraged," Buyer said. "We know it's going to be a long fight, but that our voices will be heard."
An aid of Cardin's took time to speak with them and told them she understands their concerns —and told them they are taking the right approach to make their voices heard.
She said Sen. Cardin's office has received an unprecedented number of calls during the first few weeks of the Trump administration.