After hearing, COAD says hiring staff will solve Delaware's prison problems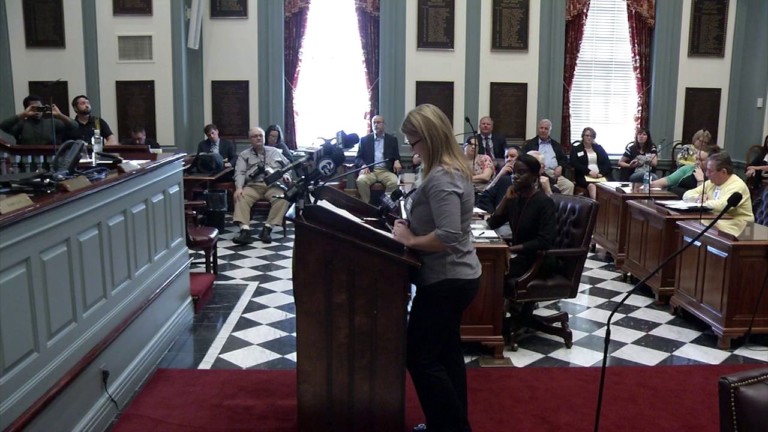 In Delaware Thursday, the latest fallout unfolded following the hostage situation at the James T. Vaughn Correctional Center. A public hearing was held at Legislative Hall in Dover for Department Of Correction employees to voice their concerns.
The hearing was held by Senator Robert Marshall in senate chambers to hear from those who work within the buildings on how they can improve safety. What Marshall got from current and former DOC employees were a laundry list of allegations. Everything from under staffing that makes DOC employees vulnerable to attack, to the fact that a current American Civil Liberties Union agreement aimed at better protecting inmates with mental health issues has essentially handcuffed DOC employees. Claims that because of that agreement at JTVCC, 196 of some of the most dangerous criminals were moved to different housing so additional beds could be opened up for mental health inmates.
Geoff Klopp, President for the Correctional Officers Association of Delaware says some of those inmates ended up in building C where the riot and hostage situation was earlier this month. Something Klopp says played a big role in Sergeant Steven Floyd's death.
After the hearing 47 ABC spoke to Senator Anthony Delcollo about what comes next he says, "what we must do is is follow up on the concrete information get the actual data and start to continue this dialogue and really begin to look at how do we make it so that there's clarity when we're trying to enforce the rules internally."
As for an immediate solution it may come from legislation already introduced by Senator Dave Lawson. If approved it would increase the compensation for DOC employees. Higher salaries mean more people would be willing to take the dangerous job.